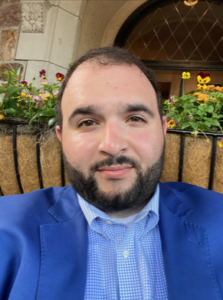 By Ryan Barhoush, Food and Nutrition Program Associate
As we are gearing up for this upcoming holiday season, food safety  is something important to keep in mind. If this is your first time or even your 20th being the Thanksgiving head chef, it is always good to review some simple safety tips in the kitchen. There is nothing worse than getting your relatives sick…unless that is the only way to get your uncle to stop talking about politics at the table. Just kidding, of course. Here are some food safety recommendations from National Consumers League for Turkey Day tomorrow. Happy Holidays!
Roasting a Turkey this year? Don't be intimidated but keep these ideas in mind.
Keep poultry separated from other items in the fridge.
If brining a turkey, make sure it is properly secured or in a cooler away from your other food items. Be careful of spillage or drippings from contaminating other items.
If thawing a frozen turkey in the fridge, allow about 24 hours for each 4 to 5 pounds of Turkey
Never thaw a turkey by just laying it out on the counter, this could lead to bacteria growth, even if it is frozen.
You can thaw in cold water, keep it in a bag to prevent contamination, and change the water every 30 minutes. It takes about 30 minutes per pound to defrost a frozen turkey.
Remember to wash your hands before and after handling the turkey. Every time!
Use separate cutting boards and scrub with warm, soapy water after use.
Use a thermometer and make sure your turkey has an internal temperature of 165 degrees.
Frying a turkey? Don't be scared but be aware of the risks!
Never leave oil unattended, even a small amount of oil reaching a lit flame can cause a large fire.
Make sure your turkey is dry and completely thawed! Pat dry the inside and the outside of the turkey. Any kind of moisture can cause combustion when in contact with oil.
Do not overfill the fryer with oil. Pre-test the oil levels with something in the same weight range as your turkey.
Always fry a turkey outside, away from the house, and on level surfaces.
Keep children and animals away from the fryer, even after use, as oil can remain hot for hours.
Remember that the sides and handles will be dangerously hot.
Have an all-purpose fire extinguisher nearby.
Besides the turkey, here are few more things to keep your eye on in the kitchen.
Be mindful of the "danger zone". Bacteria and germs can grow rapidly between 40 and 140 degrees.
Keep warm food with warm food and cold food with cold food!
Don't leave out any food past two hours
Don't put warm leftovers away in the fridge
Follow these steps and enjoy a safe and Happy Thanksgiving!
https://nclnet.org/wp-content/uploads/2022/11/Food-Safety-Tips-11-22-22-V2-pdf.jpg
1024
1088
Katie Brown
https://nclnet.org/wp-content/uploads/2020/08/NCL-logo.png
Katie Brown
2022-11-23 17:21:13
2022-11-23 17:21:13
Food safety tips this holiday season