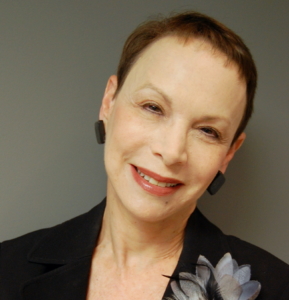 By Nancy Glick, Director of Food and Nutrition Policy
As National Minority Health Month in April comes to a close, It is a good time to take stock of the health status of the more than 125 million Americans of color or 38.4 percent of the population now living in this country.
The good news is that improvements in disease prevention are saving lives. For example, more minority women are getting mammogram screenings for breast cancer, getting treatment with antibiotics earlier, and seeking counseling for smoking cessation.  As a consequence, Hispanic, American Indian, and Asian women all have lower death rates from heart disease when compared with white women and breast and lung cancer deaths have been declining steadily among African American women.
But while we can celebrate these advancements, now is the time to be even more mindful of the minority health problems that are often discounted and go untreated. And here, no problem needs our attention more than the disease of obesity, where people of color face an unequal burden of weight-related chronic conditions and premature death due to significant disparities in medical care.
In sheer numbers and its toll on death and disability, obesity has reached crisis proportions in the US. According to the Centers for Disease Control and Prevention, the adult obesity rate now exceeds 40 percent – the highest level ever recorded. And the costs are staggering.  Not only is obesity a serious disease by itself, but it worsens the outcomes of over 230 chronic conditions including type 2 diabetes, heart disease, and certain cancers. Thus, obesity is responsible for 300,000 premature deaths each year and costs the U.S. economy over $1.72 trillion annually in health costs.
But these statistics only begin to document the problem. Obesity disproportionately affects Black and Brown communities and is now one of the most serious health equity issues facing the nation. Due to higher rates of obesity among communities of color, Black adults are 1.5 times as likely to experience stroke, 40 percent are more likely to have high blood pressure and 60 percent are more likely to be diagnosed with diabetes than White adults. Additionally, Hispanics are 1.7 times more likely to have diabetes than Whites, Asian Americans are 40 percent more likely to be diagnosed with diabetes, and Native Hawaiians/Pacific Islanders are 2.5 times more likely to have diabetes and 3.9 times as likely to experience a stroke.
The threat is real, but hand ringing is not the answer. Obesity is a treatable disease, just like type 2 diabetes and hypertension. Yet obesity remains largely undertreated by healthcare providers.  As documented in a National Consumers League report issued in July 2022, 108 million adult Americans have obesity, but only 30 million adults have been diagnosed with the disease (source:  PharMetrics-Ambulatory EMR database, 2018. Novo Nordisk Inc.).
Compounding the problem, only 2 percent of those eligible for treatment with FDA-approved anti-obesity medicines (AOMs) have been prescribed these drugs. This means that very few Americans with obesity are benefiting from a new class of safe and effective medicines that control appetite and cravings to achieve significant weight loss. According to a study published in the New England Journal of Medicine, use of one of these drugs resulted in more than a 20 percent reduction in obesity when added to lifestyle modification.
While there are many reasons why obesity is going undiagnosed and untreated, the most pernicious are insurance barriers that keep people from getting the care they need. This includes government policy that allows states to define what are the essential health benefits that must be covered under any Affordable Care Act (ACA) marketplace plan sold on state health insurance exchanges. Yet, despite the ACA's guarantees of providing all essential health benefits to consumers, a 2016 analysis by the Obesity Care Advocacy Network (OCAN) found that 24 states excluded coverage for weight/obesity management services in their benchmark marketplace plans, resulting in blatant discrimination against people with obesity.
An equally troubling situation involves the Medicare program, which prohibits coverage for FDA-approved anti-obesity medicines based on a policy dating back to 2003 when these drugs did not exist. This resistance to change leaves millions of seniors, particularly members of Black and Latino communities, vulnerable to disability, disease and premature death due to lack of treatment. Moreover, the extent of the disparities in obesity care will only get worse in the coming years if the status quo remains. As documented in a March 2023 report from AmerisourceBergen, the total number of Black, Native American, Asian, and Hispanics eligible for Medicare is predicted to more than double by 2038, many of whom will have obesity and a different set of chronic conditions than what Medicare is currently prepared to address.
Then, there is the Medicaid program operated by the states, which covers about three in ten Black, American Indian and Native Hawaiians/Pacific Islanders under age 65 and more than two in ten Hispanic adults. While Medicaid has helped narrow longstanding disparities in health coverage and access to care for people of color, this is not true for those Medicaid beneficiaries living with obesity. Today, only 15 Medicaid programs cover anti-obesity medications in fee-for-service Medicaid, and only four additional programs cover anti-obesity medications under at least one Medicaid managed-care plan. Moreover, only two states cover anti-obesity medications in benchmark Marketplace plans.
Adding to these coverage disparities, 15 million people on Medicaid – 30 percent of whom are Hispanics and 15 percent are African Americans  – could lose access to their health coverage in the coming months. This is due to the end of a federal program that paid states to add more low-income and disabled residents to the Medicaid rolls during the COVID-19 pandemic.
Already, five states – Arizona, Arkansas, Idaho, New Hampshire, and South Dakota – have begun to disenroll people and by the end of June, 34 states and the District of Columbia will cut their Medicaid rolls, either due to their income status or for procedural reasons, such as not completing renewal forms. For this reason, advocates are using all available levers to help enrollees keep their Medicaid coverage and to assist those dropped from the program to find coverage through the Affordable Care Act's marketplace or other options.
While this is a short-term solution, it is part of the national commitment by the public health community, minority health leaders, clinicians, patient advocates, and consumer organizations to change outdated and discriminatory policies that restrict coverage and access to obesity treatments. Our message is clear: the health of all Americans depends on taking obesity seriously and ensuring that those with the disease receive timely, comprehensive obesity care.
https://nclnet.org/wp-content/uploads/2021/01/Glick-2.jpg
1649
1589
sepidehk
https://nclnet.org/wp-content/uploads/2020/08/NCL-logo.png
sepidehk
2023-05-10 16:33:35
2023-05-10 18:30:35
A message for National Minority Health Month: Take obesity seriously