National Consumers League Board of Directors
The National Consumers League, a private, nonprofit membership organization, is governed by a board of directors with experience in consumer protection and advocacy, law, business, labor, and public affairs. Headquartered in Washington, DC, NCL has affiliated members from every state and collaborates with an extensive nationwide consumer action network. Organizational affiliations are provided for identification purposes only. Board members serve on an individual basis.
Retired Senator, Missouri Senate
Jon Leibowitz – Vice President
Federal Trade Commission, retired
Richard Fiesta – Treasurer
Alliance for Retired Americans
Sharon White-Páez – Secretary
Consumer Policy Solutions
California State University-Northridge
Consumers League of New Jersey
The Pew Charitable Trusts
Office of the Attorney General for the District of Columbia
Sally Greenberg - Chief Executive Officer, National Consumers League

Sally Greenberg joined the National Consumers League as Executive Director on October 1, 2007. The League's focus is on five key priority areas: fraud, child labor, LifeSmarts, health care, especially the safe use of medications and medication adherence, and food safety and nutrition. Sally has testified numerous times before Congress on consumer protection issues, including on product safety, fraud, excessive fees on car rentals, consumer rip-offs in calling cards and in support of protections for farmworker children. Sally is our primary spokesperson on a variety of issues.
Sally came to NCL from Consumers Union, where she worked from 1997-2007 on product liability and food safety issues, along with auto and product safety. Previously, Sally worked at the U.S. Department of Justice Foreign Claims Settlement Commission and prior to that, she spent a decade serving as the Eastern States Civil Rights Counsel for the Anti-Defamation League, based in Boston. Sally started her career as a legislative correspondent for Senator Gaylord Nelson (D-WI). She went on to spend four years as legislative assistant for Congressman Toby Moffett (D-CT).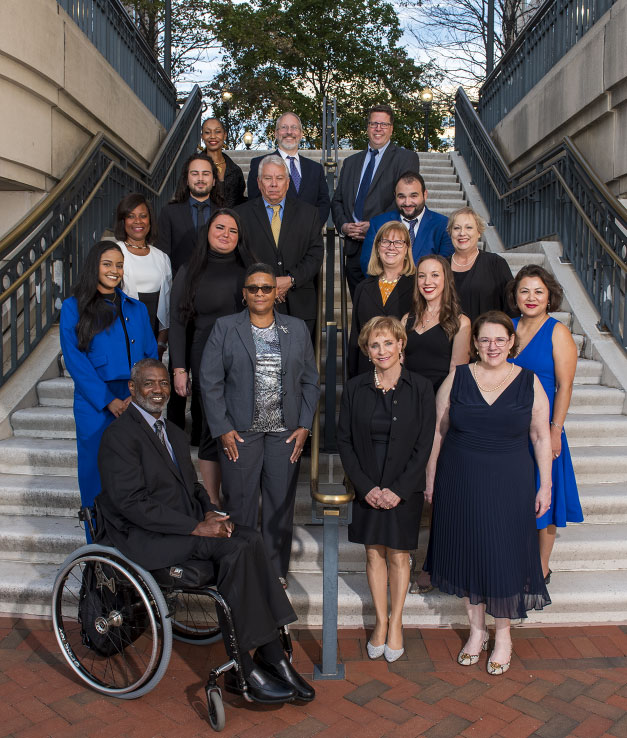 Sally was president of the Women's Bar Association of Massachusetts and the Women's Bar Foundation, and served on several gubernatorial commissions in Massachusetts. Sally served for many years on the board of directors of the Alliance for Justice, and HALT, an organization whose mission is the protection of the rights of consumers in their interactions with lawyers and the legal system. Sally is a member of the Reagan-Udall Foundation Board, a nonprofit established by Congress to support the mission of the FDA and help equip the agency with the highest caliber regulatory science and technology. She also serves on the board of the Keystone Center, which helps leaders in health, energy, environment and education battle contentious issues with a consensus-based approach. Sally also served for over a decade on the board of directors of Trillium Asset Management
Communications
&

Marketing
Melody Merin - Senior Director of Communications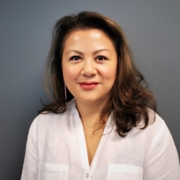 Melody Merin joined the National Consumers League in May 2022. As Senior Director of Communications, Melody leads the communications strategy for NCL and the brand, campaigns, and websites for its multiple programs. She works alongside the executive director and senior department heads in policy, programming, event planning, and fundraising.
As a communications and creative strategist with 20 years of experience in project management, publishing, and public relations, Melody worked for several companies and organizations in the nonprofit, for-profit, and government sectors. She began her career writing for lifestyle and health consumer publications as well as for the U.S. Department of State. She supported FEMA's National Flood Insurance Program for nearly 10 years as Publications Team Lead and as Outreach Manager; and she also held senior communications roles at Mental Health America and Virginia Hospital Center.
Melody received her B.A. in English and Women's Studies from the University of Virginia.
Katie Brown - Communications Manager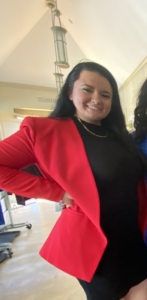 Katie Brown joined NCL as the Communications Manager in January 2022. Katie has been working in the Communications field for 12 years with a focus in entertainment public relations and directly with non-profits since 2016, previously working at Community Advocates for Family and Youth before coming to NCL. Katie is a native of Washington, DC; she holds a Bachelor of Arts from Pace University in New York. When Katie is not working, she enjoys giving back by volunteering with Court Appointed Special Advocates and Service Angels.
Sepideh Karaee - Graphic Designer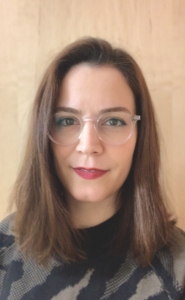 Sepideh Karaee joined the National Consumers League in November 2022 as a Graphic Designer. She has 10+ years of experience in the management of completing design processes from conceptualization to delivery. Sepideh is certified in advertising, engineering, and creative ads' modern techniques. She has a bachelor's degree in printing technology and a master's in Art Research from the Art university of Iran.
Karen Silberstein - Senior Director of Development
Karen Silberstein joined the staff of NCL in July 2018. She has a background in fundraising and development, as well as program implementation in Workforce Development/Career and Technical Education. As Senior Director of Development, Karen is delighted to be working with the development team to support NCL's mission. She brings strategic relationship building skills with extensive experience managing projects, and designing and developing collateral materials. Her most recent position involved outreach and events for University of the District of Columbia Community College, Workforce Development and Lifelong Learning.
Previously she worked in program development, researching funding opportunities and best practices in program implementation for Home Builders Institute, a training provider focused on the building trades. She holds B.A. in English from Oberlin College and a Ph.D. in French Literature and Culture from Columbia University. Recently, Karen has pursued graduate coursework in Public Administration at the University of the District of Columbia.
Toby Mulford - Associate Director of Development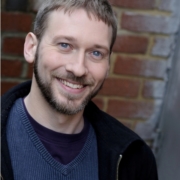 Toby Mulford joined the National Consumers League in June 2021 as the Development Manager. He has an extensive background in nonprofit theater and education, with 13 years as the Associate Artistic Director for Traveling Players Ensemble, a company that teaches theater and outdoor skills to teens and preteens. He also served as Managing Director for DC's award-winning Faction of Fools Theatre Company. He holds a Bachelors of Science from the University of Delaware and a Masters of Fine Arts from the Dell'Arte International School of Physical Theater.
Elena Robertson - Development Manager, LifeSmarts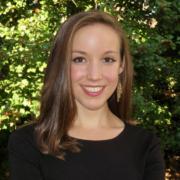 Elena Robertson is the Development Manager for LifeSmarts, NCL's consumer education program that teaches real-world skills to more than 125,000 teens each year. Elena joined the National Consumers League in April 2020 as the Development Associate for LifeSmarts. Since joining NCL, Elena has increased LifeSmarts' engagement with corporate partners and built upon the LifeSmarts Alumni Program. In early 2021, Elena created the LifeSmarts Alumni Advisory Board, a group of young professionals and LifeSmarts Alumni who help shape the programming and engagement of the LifeSmarts Alumni Association.
Elena has been working in non-profit fundraising and development since 2015, previously working at the Tragedy Assistance Program for Survivors before coming to NCL. Elena is from Fairfax, VA; she holds a Bachelors of Arts from Christopher Newport University and a Master of Arts from the University of London. When not focusing on LifeSmarts, Elena enjoys volunteering for causes that she cares about and is an avid marathon runner.
Lisa Hertzberg - LifeSmarts Program Director

Since July 2000, Lisa Hertzberg has directed the national LifeSmarts program, NCL's fast, fun consumer education competition for teens and tweens. Lisa's primary responsibilities include operating the national LifeSmarts program, strategizing growth, implementing new partnerships and program components, assisting state coordinators, developing educational materials, managing the online competition, and conducting the online and national competitions. Under Lisa's direction, the program, formerly only available to high school students, has expanded into middle school classrooms across the country, serving a wider audience of student participants and coaches.
Before joining the National Consumers League, Lisa worked for 13 years for the Minnesota Attorney General's Office, where she created and conducted consumer education programs and outreach efforts. In 1995 she launched the Minnesota state LifeSmarts program. Within several years the Minnesota program was the largest in the country involving students at more than 120 schools in 1999-2000.
Lisa is a graduate of Gustavus Adolphus College in St. Peter, Minnesota, where she studied communications and political science.
Cheryl Varnadoe - LifeSmarts Program Outreach Coordinator
Cheryl's main responsibilities are planning and conducting LifeSmarts outreach across the country, presenting LifeSmarts at national conference/meetings, planning workshops and training webinars, marketing LifeSmarts on the state/national level and preparing competition collateral. She also manages the LifeSmarts Alumni Association.
Before joining the National Consumers League, Cheryl worked for 34 years as a 4-H County Extension Agent and Georgia 4-H Specialist where she led Georgia 4-H family and consumer science programs statewide. Her main focus was youth-centered consumer education programs. as well as starting the successful Georgia LifeSmarts program which grew rapidly in the past seven years.
Cheryl earned her Master's of Education degree from the University of Georgia in Athens, GA. Her course focus was Family & Consumer Science Education. She is a lifelong 4-H'er and continues her involvement as a 4-H volunteer leader.
Ryan Barhoush - LifeSmarts/Food Safety & Nutrition Program Associate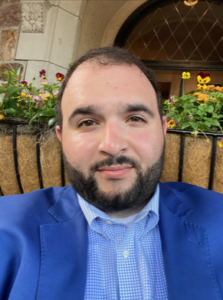 Ryan Barhoush joined the National Consumers League in January 2022 as a Program Associate supporting both the LifeSmarts Program and NCL's Food Safety & Nutrition public policy area. Prior to joining NCL, Ryan interned at Gulf International Forum as a research analyst studying OPEC. Besides being a consumer advocate, Ryan is passionate about foreign policy, corruption and transparency issues, and anti-trust monopolies in the marketplace. Ryan received his BA in Political Science from the University of Central Florida.
Arlene Johnson - Managing Director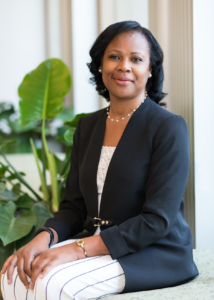 Arlene Johnson joined the National Consumers League in January 2018.  She is responsible for the financial management and daily operational efficiency at NCL. She works closely with the executive director in overseeing the resources and needs of the organization.
Arlene has developed a passion for working for non-profit organizations that are committed to making a difference in society. She is committed to educating individuals in matters that promote the greater good.
Before joining NCL, Arlene spent 10 years as director of finance and administration at Brookings Executive Education, where she supported the education of executives in leadership and policy issues. Arlene's prior experience includes financial management at George Washington University, MCI Telecommunications, and PepsiCo Inc. She has also served as the Chief Operating Officer of an interior design firm.
Arlene is a graduate of Howard University, where she earned a B.B.A degree with a concentration in Finance.
Andrea Smith - Associate Director, Operations and Finance

Andrea Smith joined the National Consumers League as operations manager in January 2019. She assists the managing director with improving operational systems, processes, and policies towards supporting NCL's mission. She also collaborates in the development of short- and long-term strategic goals for the operations department.
Prior to joining NCL, Andrea worked for 12 years as the director of finance and administration for the non-profit education association American Association of Colleges for Teacher Education (AACTE), where she was responsible for daily operations, human resources, and financial management.
Andrea has also worked for the Friends of the National Zoo (FONZ), Red Coats Janitorial Services, and Potomac Services in finance and administration management.
Andrea is currently a member of the Society for Human Resource Management (SHRM). She earned a Bachelor of Science degree in business administration from Paine College.
Rogina Knight - Executive Assistant/Office Manager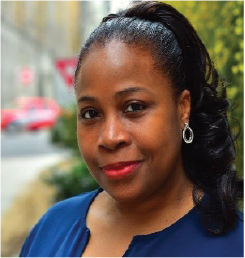 Rogina Knight joined NCL as the Executive Assistant/Office Manager in May 2023. She has over twenty years of administrative experience and ten years of experience working with non-profit organizations.
Originally from New York City, she moved to the DMV to attend Howard University. Rogina is certified in adult trauma healing, and when she is not working, she spends time counseling women who have been through traumatic experiences. Rogina is an avid reader, loves hiking, games nights, and spending time with her son and grandson.
Public Policy: Child Labor
&

Workers' Rights
Reid Maki - Director of Child Labor Issues and Coordinator of Child Labor Coalition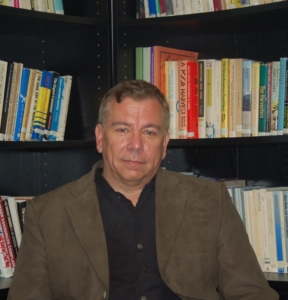 Reid Maki joined the National Consumers League in March 2008. In his work at NCL, Reid coordinates the activities of the Child Labor Coalition, striving to minimize abusive child labor and to protect the health, safety, and well-being of child workers in the United States and abroad. Reid is a proponent of corporate social responsibility, including fair labor standards for American workers.
Prior to joining NCL, Reid worked for 12 years at the Association of Farmworker Opportunity Programs (AFOP) where he directed the Children in the Fields campaign, a joint effort launched by AFOP, NCL, and the International Initiative to End Child Labor. Their goal was to end the legal loopholes in child labor law that permit child agricultural wage laborers to work longer hours and to work at younger ages than children working in other industries. Reid was an active member of the Child Labor Coalition between 1994 and 2006.
Reid worked for both daily and weekly newspapers as a reporter earlier in his career. He earned bachelor's and master's degrees in American History at the University of Massachusetts at Amherst and Stanford University, respectively.
Public Policy: Food Safety
&

Nutrition
Nancy Glick - Director of Food and Nutrition Policy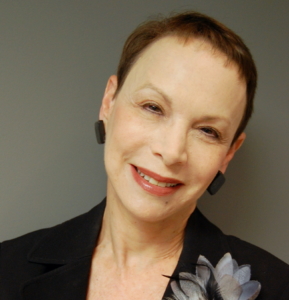 Nancy Glick joined the staff of the National Consumers League as Director of Food and Nutrition Policy in September 2020 after a long career in health and nutrition communications, advocacy, and public policy.
At NCL, Nancy works closely with the executive director and stakeholder organizations to develop policy positions and mount education and advocacy campaigns on key issues of concern to consumers, including food insecurity, food safety, eliminating food waste, food fraud, obesity and diet-related diseases, and improving food and beverage labeling.
Prior to joining NCL, Nancy worked in the public relations field designing and implementing communications, social marketing, disease awareness, healthcare and nutrition advocacy, and public policy programs. From 2009 through mid-2020, Nancy was Director of Health Affairs and Advocacy at the global public relations firm MSL, working with a team of advocacy specialists to assist the firm's clients in forming strategic alliances with health, medical, consumer, and patient groups in the United States and building coalitions to advance nutrition and health care issues.
Before joining MSL, Nancy served in a variety of executive positions at three other leading public relations agencies — Ruder Finn, Porter/Novelli, and Hill and Knowlton, Inc. Nancy was also a press officer at the Food and Drug Administration, where she handled food, cosmetic, drug, and consumer issues and agency announcements about product recalls.
Public Policy: Fraud and Telecom
John Breyault - Vice President of Public Policy, Telecommunications and Fraud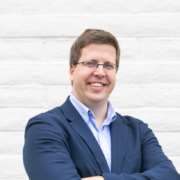 John Breyault joined the National Consumers League in September 2008. John's focus at NCL is on advocating for stronger consumer protections before Congress and federal agencies on issues related to telecommunications, fraud, technology, and other consumer concerns. In addition, John manages NCL's Fraud Center and coordinates the Alliance Against Fraud coalition. John is also Research Director for the Telecommunications Research and Action Center (TRAC), a project of NCL. In his role with TRAC, John advocates on behalf of residential consumers of wireline, wireless, VoIP, and other IP-enabled communications services.
Prior to coming to NCL, John spent five years as director of research at Amplify Public Affairs, where he helped launch the firm's Web 2.0-based public affairs practice and focused on producing actionable public policy research. Earlier in his career, John worked at Sprint in its International Carrier Services Division and at the American Center for Polish Culture in Washington, DC.
John was a member of the FCC's Consumer Advisory Committee from 2005 to 2007 and served on the Board of the Arlington-Alexandria Coalition for the Homeless. He is a graduate of George Mason University, where he received a bachelor's degree in International Relations.
James Perry - Consumer Services Coordinator NCL's Fraud Center

James Perry is a veteran staffer at NCL's Fraud Center. Since January 2000, he's been counseling consumers on a variety of scams ranging from telemarketing- to Internet-based issues. James began at the National Fraud Information Center/Internet Fraud Watch programs (now NCL's Fraud Center) as a fraud counselor, speaking with thousands of consumers each year about cases of suspected and confirmed fraud. James was later promoted to supervise the staff of NCL's Fraud Center, and he regularly speaks about his experiences counseling fraud victims to the media and nonprofit and law enforcement agencies.
As Consumer Services Coordinator, James monitors complaints submitted to NCL via the complaint form at www.fraud.org and serves as a representative on the Consumer Federation of America's Fake Checks Working Group. At NCL, James works with law enforcement agencies to transmit consumer fraud complaints to more than 200 agencies in the United States and Canada.
Eden Iscil - Public Policy Manager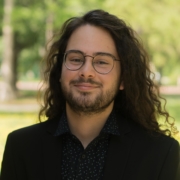 Eden Iscil joined the National Consumers League in October 2021. As a public policy manager, they develop and execute NCL's policy advocacy to advance consumer protections and equitable access to critical services. Eden's policy portfolio includes the areas of air travel, antitrust, data privacy, financial services, fraud prevention, higher education affordability, and live-event ticketing,
Eden came to NCL from a background of legislative experience. They completed a graduate internship with Congresswoman Elaine Luria preceded by three legislative sessions in the Virginia General Assembly. Besides being an advocate for the public interest, Eden is passionate about parliamentary procedure, Middle East policy, and music theory. Eden received their MA in Political Science from American University and a BA in Political Science and Music from Virginia Commonwealth University.
Robin Strongin - Senior Director of Health Policy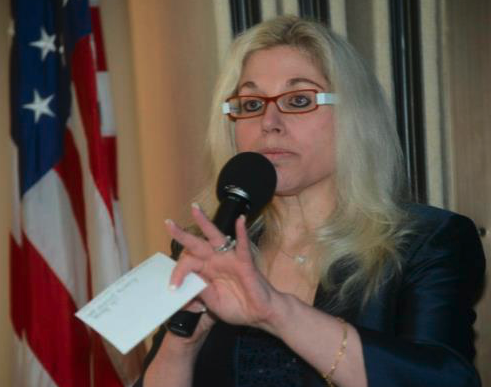 An accomplished public affairs expert with 40 years' experience working in Washington, DC., Robin has worked with and for federal and state governments, regulatory agencies, the White House, Congress, think tanks, nonprofit organizations, corporations, start-ups, coalitions, and trade associations. She ran her own public relations agency for 10 years and created the award-winning Disruptive Women in Health Care blog. Robin was selected as a Presidential Management Intern and worked in the Office of Legislation and Policy in the Health Care Financing Administration (now the Centers for Medicare and Medicaid Services), the Prospective Payment Assessment Commission (now the Medicare Payment Advisory Commission) in addition to serving in the Office of Congressman James J. Florio (D-NJ).  She was a policy analyst at George Washington University's National Health Policy Forum and served on the following boards: the Institute for Music and Neurologic Function (founded by Dr. Oliver Sacks); AcademyHealth's Translation and Dissemination Institute Advisory Committee; and Physician-Parent Caregivers. Robin was a Contributor to The Hill newspaper and served as Strategic Advisor for the Foundation for Art and Healing, with a focus on the public health issues related to loneliness and social isolation. She was named to the National Alzheimer's Scientific, Patient and Caregiver Advisory Council of the newly approved PCORI-funded Alzheimer's & Dementia Patient/Caregiver-Powered Research Network (AD-PCPRN), and named a Woman of Impact in December 2015.