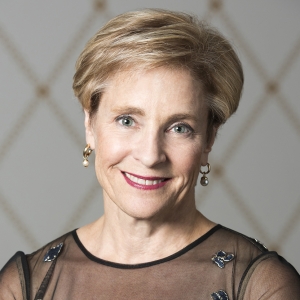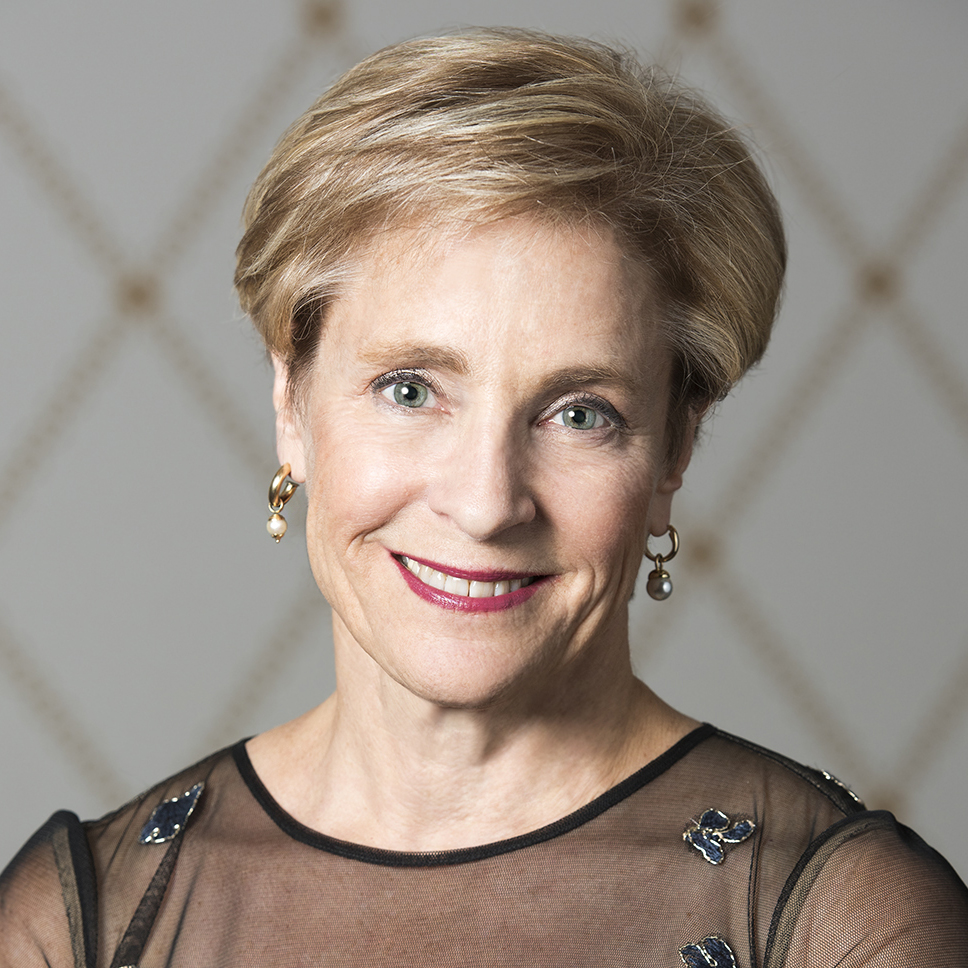 By Sally Greenberg, Chief Executive Officer
This summer I bought a new used 2021 Prius Prime. I wanted to dip my toe into the world of electric vehicles and the Prime provided that opportunity. I call my purchase a "new used" because compared to my 2007 Prius, my Prime feels spanking new. I wanted a Prime because unlike a traditional Prius, it provides an electric charge for up to 25 miles; after the electric is used up, the car reverts to using fuel, albeit a very fuel efficient 62 mpg. My friend Sarah owns one and has been crowing since she bought it about filling up her tank a mere 4 times a year because that 25-mph charge takes her all over town and home in time to recharge. So, she uses no gas. That's what I wanted!
But I do more than drive around town. I bought the Prime anticipating a road trip at summer's end to the Maritimes in Canada where I would work remotely and be a tourist on weekends. I wanted my new car to get maximum fuel efficiency for the 4,000-mile trip so I pledged to charge the Prius whenever I could. I wasn't quite sure how it would work, so part of my plan was to test out how average consumers with electric vehicles were faring.  I was committed to trying, even if it only gave me 25 miles on the electric charge.
What I discovered is that finding reliable electric charging stations is hit or miss. The Prime provides one advantage: it comes equipped with a charging cable that can be plugged into any 120-volt outlet. Granted, the 120-v plug in option takes over 5 hours for a full charge, but it's better than no charge at all.
The problem is that when you're on a car trip and staying in roadside hotels, finding a place to plug in a car even at a standard outlet isn't easy. When you can find one, it takes longer but has the advantage of being free.
So, my adventure began. I picked up my Prius Prime on August 18 from a dealer outside of Philadelphia and headed north, first stop Norwalk CT. I had a hotel booked, but alas, when I arrived, I couldn't find a charger at the hotel. I tried using the Apps but which ones to use? Flo? Charge Point? Are they the same company? It was hard to tell and plus, they tell you there's a station, but the chargers might not be working at that station. So, I figured I would rely on the chain hotels I stayed at along the route and tried to stay in places which claimed to have chargers.
On to the next stop, Keene, NH. My Holiday Inn Express had no charging stations, so I went across the street to Hampton Inn, where I had to pay for the charge, $2.00 for a two-hour session, and I wasn't told ahead of time what the cost was. Next stop was Rockland, ME. I googled and found a charging station but only at the public library. Again, if I'm like most consumers, I want to know what I'm being asked to pay before I decide to pay it. Again, no such luck here; you flash your credit card on the display at the charging station and hope it won't break the bank; you get a green light and plug in your car. Thankfully, again it cost me only $1.50 to $2 for the full charge.  But I had to leave the car for 2 hours and go back to my hotel to kill time. It's safe enough because you lock up and the charging port doesn't provide any opportunity for theft or vandalism. Advanced planning would have allowed me to see the wonderful Farnsworth Museum in Rockland while my car was charging.  Another lesson learned!
The next overnight was Bangor, ME. The hotel staff pointed to the gas station next door; a guy sitting in a Kia was charging his SUV and I thought, great! Alas, neither of the charging ports fit my Prime. That was a surprise.  I went away dejected and googled for another possibility. I drove ten minutes to the public library downtown, which I read had received many thousands in infrastructure funding to put up charging stations. The display where you put your card was unresponsive. I couldn't pay and couldn't get the ports working. I called the phone number on the charging station and clueless operator picked up and thanked me for the report but said she couldn't help me. I called Bangor city hall, and no one answered, so I left a message and my phone number – it was a Monday morning. No one ever called back. So I got no charge in Bangor.
Next, on to St. John, Canada. We were hoping the Canadians had figured it all out and the hotel would have the promised charging stations – they were there but neither was working. So, no charging in St. John.
Our next stop was Charlottetown, Prince Edward Island. The town is charming, and we were excited that the hotel advertised multiple charging stations; there were two and once again, neither was working. We got a maintenance guy to reset the charger and plugged in. Yes! A two-hour charge and for free!
The next evening though, we couldn't get access to the charger because a van parked at the only working charging station from 6 pm till late the next morning and we had to hit the road. A woman in a Tesla next to me looked perturbed – she and her young daughter had rented a Tesla and had no access to a charger either. She reassured me she had another 30 kilometers of charge. But what if she didn't have any charge to spare?  She'd have been SOL, as the saying goes.
Onto Sydney, Cape Breton, where the hotel had no charging stations, but they let us use a 120-v outlet in the parking lot and we happily charged up overnight for free.
Making our way around Nova Scotia, we landed in the lovely capital Halifax and our hotel advertised a free charging station. It worked for a change, but it wasn't free. In fact, I made the mistake of plugging my car in overnight and waking up to a $12 charge on my credit card, even though the charge likely only took 2 hours. Again, I was never told about cost before plugging in. Another lesson learned! Don't leave the car plugged in overnight when you don't know the cost.
On the return to the US, we stopped again in St John for the night, at a different hotel which advertised charging stations. The stations were there, but both were out of order. A phone call to the customer service yielded no results. They took the report but couldn't fix the problem. Again, no charge.
As the trip continued, I feel like I got smarter. Ask at the hotel for charging stations either on the property or in town. I learned to plan my day around charging – either the night before or in the morning, when I had things to do before hitting the road. If the hotel had a working station, great, I could get a fast charge. If not, find an outlet and go for the 5-hour charge. Move the car as soon as it is charged up. Working my way back to Washington DC, I used my newfound knowledge to find charging stations where I could. Several nights I just couldn't find a way to charge.  Finally, I reached home and the relief of instant charging.
Two weeks later, I drove to see my son Durham, NC. Oh good, I thought, a town known for being part of the "Research Triangle" will be filled with techie EV owners and early adapters. I was wrong. The charging station in one trendy part of Durham was available but the chargers didn't work for the Prime. We drove to a nearby garage where the guys said, "Sure, no problem, use our EV charger. Not sure it is working though."  And it wasn't. The hose was badly frayed and needed replacing. We drove all over town looking for a plain old 120 outlet outside. No luck, so no charge in Durham. So, my endless search for chargers on the east coast comes to a close.
Friends are enjoying my saga. Sally, they say, you're only get 25 electric miles a day! I don't care. I'm dedicated to reducing my carbon footprint and plus, it's fun to drive around knowing you're using no gas. That said, I would love to have a full EV, but I like to take road trips and I can't trust the EV infrastructure and risk a car running out of juice. In fact, I don't know exactly what happens if you do run out of charge.
I know that Tesla owners have better access and reliable charging stations, and for good reason.  According to JD Power, Tesla is the longest-running pure electric brand with about 114,000 vehicles delivered in the first quarter of 2022. Teslas also has two SUVs and two sedans, with a wide range of pricing points and sizes, The Model 3, Model Y, Model S, and Model X are apparently outselling many established gasoline-powered cars.[1]   But I can't use a Tesla charger on my Prime because the nozzle doesn't fit.
Plus, I personally refuse to buy anything from Elon Musk.
But other manufacturers are selling EVs, and I don't know what drivers are doing for reliable charging. Maybe not taking road trips. Kia is second behind Tesla, with EV sales at 8,450 vehicles delivered in the first quarter of 2022.  Ford is third, with slightly over 7,400 electric vehicles delivered in the United States in the first quarter. They include the Ford Mustang Mach-E and the new electric Ford Lightning pickup has received 200,000 Lightning orders.
Hyundai is fourth, with 7,000 electric vehicles in the first quarter of 2022.
Some final thoughts on charging electric vehicles. Neither America nor Canada appears to be ready for prime time.  (Pun intended!) I was lucky to have a mostly gas vehicle. If I had relied on charging stations, I'd have been in trouble. As my tale of woe notes, they often aren't working, don't exist, are occupied, cost money but don't tell you ahead of time how much, or aren't located conveniently. In addition, NCL works on combatting child labor around the world, and EV battery production from China often involves materials mined in Congo where children work long hours in mines exposed to toxic chemicals. We support bills like that of Congressman Chris Smith (R-NJ) to ban the importation of "goods, wares, articles, or merchandise containing metals or minerals, processed, wholly or in part, by child labor or forced labor in the DRC."
My experience prompted these questions.
despite the millions provided to US municipalities, why are so many stations not functioning?
Why can't hotel chains like Marriott, Holiday Inn, Hilton and IHG guarantee working charging stations?
Who is accountable? The charging station companies were paid a lot of taxpayer money to put up devices that often don't work?
Why can't municipalities ensure their chargers are working? As I said, I never got a call back after my complaint to the city of Bangor.
My experience also prompted some possible solutions:
Require charging station manufacturers to guarantee that their stations are working and if they are not, are serviced quickly. They know exactly when a station is offline and if they have accepted municipal funds to build the station, they must be held accountable to keep it up and running or pay fines to the town or city.
Incentivize through taxes or otherwise major hotel chains and ensure that they build charging stations, post accurate information on how many charging stations they have, whether they are working and for what type of vehicle and what the cost will be to customers.
Rate the apps that give you nearby charging stations for accuracy – sure, there might be a station nearby, but is it in working order? is it occupied? Will it work for your vehicle?
The bottom line is that consumers don't want to drive around for hours looking for working charging stations. The emphasis on building electric vehicles is admirable, but if we don't vastly improve access to working charging stations, no one will want to own an electric car.
*Update* Since my trip I have enjoyed charging my car at daily at home and do in fact enjoy driving an electric car around town for my daily commute and errands!
[1] https://www.jdpower.com/cars/shopping-guides/what-percent-of-us-car-sales-are-electric
https://nclnet.org/wp-content/uploads/2023/10/psfei-charges-forward-with-sustainable-fleet-6.jpeg
1125
1500
Katie Brown
https://nclnet.org/wp-content/uploads/2020/08/NCL-logo.png
Katie Brown
2023-10-09 15:50:49
2023-10-10 16:10:05
This summer, I dipped my toe into electric vehicle land: It was hit or miss