NCL Health Policy at Work
Consumers for Safe CBD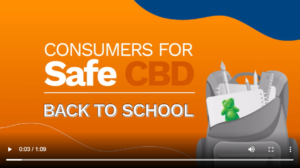 Consumers for Safe CBD continues to educate the public, policymakers, and regulators about the need for regulation of the CBD marketplace. In August, NCL's Director of Health Policy Jeanette Contreras shared an important reminder to parents and guardians about taking extra precautions when shopping for back-to-school snacks and being wary of CBD products that could be harmful to children. In September, Executive Director Sally Greenberg was interviewed by the Institute for Public Strategies' Cynthia Nickerson about the potential dangers of CBD, particularly for children. In October, Sally Greenberg penned an op-ed pointing to the FDA's recent rejection of two dietary ingredient notifications for full-spectrum hemp extracts. Most recently, Consumers for Safe CBD highlighted National Health Education Week as a time to raise awareness about the importance of staying healthy and avoiding unregulated CBD products. Learn more at 4safecbd.org.
Expanding access to Biosimilars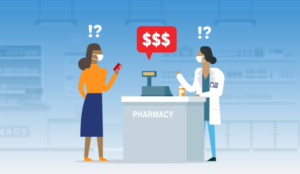 Consumers are largely unaware that similar to generic prescription drugs, biosimilars are the generic equivalent to their biologic counterpart. NCL believes that expanding the use of FDA-approved biosimilars is a safe and effective option for making prescription drugs more affordable for all. This fall, NCL set out to educate consumers about the value of biosimilars, and engage in advocacy on the hill to enable expanded access to them. NCL is pleased to support the Bolstering Innovative Options to Save Immediately on Medicines (BIOSIM) Act (H.R. 2815), which would provide significant savings to Medicare beneficiaries. NCL is supporting the Star Rating for Biosimilars Act (H.R. 2855), which would allow consumers to see which Medicare Advantage plans are offering access to lower cost biosimilars, so that consumers can make informed decisions when choosing the prescription drug coverage
Vaccines
The NCL health team has been actively supporting legislation to increase access to vaccines, particularly for Medicaid beneficiaries. Because Medicaid programs vary by state, not all states offer coverage for CDC recommended adult immunizations. The Helping Adults Protect Immunity (HAPI) Act  offers a legislative solution to provide more vaccine access to Medicaid beneficiaries, regardless of their state of residence.
NCL continues to support and recognize the coordinated efforts of the FDA and CDC to make COVID-19 vaccine recommendations. We applauded full approval of Pfizer-BioNTech vaccine as a remarkable landmark decision and we fully support the booster recommendations for all the COVID-19 vaccines. In ongoing efforts to increase vaccine confidence among consumers, we continue to warn consumers about the bad actors who spread vaccine misinformation online.

Health equity and access
NCL commemorated Hispanic Heritage Month with a bilingual blog ¿Buscando cobertura médica? Healthcare.gov open enrollment begins November 1 co-authored by NCL Health Policy Director, Jeanette Contreras, and NCL Health Policy Intern, Grace Mills. The blog points out that 22 percent of non-elderly Latinos are uninsured – the highest uninsured rate of any racial/ethnic group in the United States. NCL wants to ensure Latino consumers know about the increased tax credit incentives passed in the American Rescue Plan Act of 2021 available to them when enrolling in health coverage through the Health Insurance Marketplace.
On September 7, NCL joined a sign on letter organized by the Alliance for Aging Research that urges CMS to address the unaffordable out-of-pocket (OOP) costs in the Medicare Part D program. We are also calling on Congress to create an out-of-pocket maximum (i.e., an annual cap) on Medicare beneficiary Part D out-of-pocket expenses. Medicare is the only major insurer in the U.S. that lacks an OOP maximum.
Also on September 7, NCL submitted written comments on the Interim Final Rule on "Requirements Related to Surprise Billing; Part I" (IFR). NCL expressed support of the new protections included in the IFR, in which consumers will gain relief from unscrupulous surprise charges. The provisions for transparency in billing and advance notice for out-of-network care will allow consumers to play a greater role in their own health care and ensure that they are safeguarded from unexpected costs while seeking care. We strongly support the proposals to establish a process to receive complaints regarding violations of consumer protections regarding balance billing.
On September 13, NCL joined a sign on letter organized by Consumers First to provide comments on the Medicare Physician Fee Schedule proposed rule for Calendar Year 2022. We support CMS's proposal to allow the use of audio-only communications for the diagnosis, evaluation, or treatment of mental health disorders. This applies to established patients receiving care in their homes in circumstances when the beneficiary is unable to use, does not wish to use, or does not have access to two-way audio-video technology. We also support CMS's efforts to stratify quality measure results by race and ethnicity in order to address the health equity gap in CMS physician quality programs.
The PBM problem
NCL continues efforts to address the unfair disadvantage consumers face at pharmacy counters at the hands of pharmacy benefit managers (PBMs). This fall, Executive Director Sally Greenberg took to the airwaves to shine a light on these middlemen and help consumers understand how and why they drive up our out-of-pocket costs at the pharmacy. Click the links to listen/read to her interviews on Living Better in San Diego, Cincinnati Public Radio, and West Virginia ABC Affiliate WOAY. Please feel free to share these resources with your audiences and learn more at nclnet.org/pbms.