February is Black History Month and reminds us of NCL's deep historical connections to the Black community. W.E.B. DuBois, the renowned civil rights leader and first editor of the NAACP's newspaper, The Crisis, was a brilliant scholar and close friend of Florence Kelley, NCL's General Secretary. Kelley came from a Philadelphia Quaker family, raised with fiercely abolitionist beliefs with no tolerance for racial prejudice or discrimination.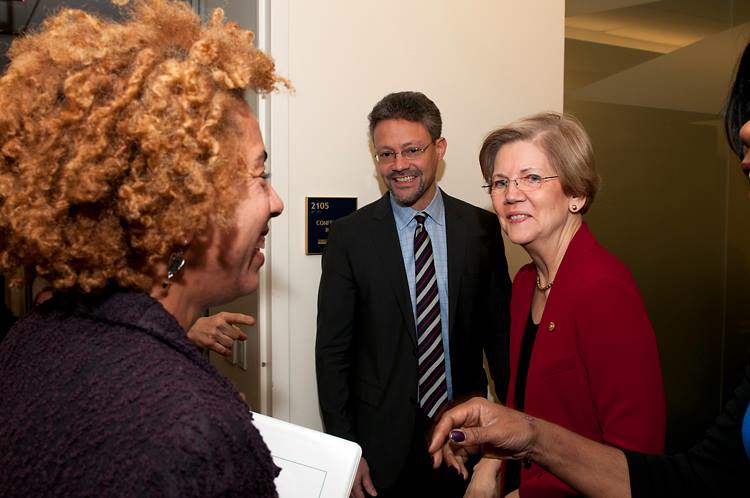 She was furious when racial segregation practiced in hotels and restaurants made it difficult for her African American colleagues to attend meetings on minimum wage and child labor.
Earlier this month, NCL sponsored the Communities of Color Consumer Protection and Financial Services Symposium. The Joint Center for Political and Economic Studies – the only African America think tank in the US – co-hosted the program with the Center for Responsible Lending. The conference focused on telecom, fraud, student loans, auto loans and mortgage financing, with an emphasis on protecting the most vulnerable communities. These communities experience higher interest rates, rip off contract terms, and have had their family wealth wiped out by the subprime mortgage crisis in far larger proportions than their white counterparts.
We organized this conference to bring new voices into the consumer protection discussion. Representatives from La Raza, LULAC, NAACP and Urban League spoke at the event, along with Senator Elizabeth Warren (D-MA) and Congressman Keith Ellison (D-MN).
I learned a lot at about how financial institutions, car dealers and lenders, for profit colleges, and so many others target the black community for predatory practices and make billions in profits at the expense of these communities.
So as we celebrate Black History Month in 2014, it's more important than ever that communities of color have the benefit of consumer protections and that regulators and legislators work on their behalf. NCL hopes to do a conference like this at least once a year. We will be following the wonderful example of great leaders like Florence Kelley and W.E.B. Dubois who 100 years ago worked together as partners and colleagues for the cause of social justice in America.
https://nclnet.org/wp-content/uploads/2020/08/sallygsig.jpg
92
92
Melody Merin
https://nclnet.org/wp-content/uploads/2020/08/NCL-logo.png
Melody Merin
2014-02-27 10:41:00
2021-06-30 10:04:22
With Communities of Color Consumer Protection Symposium, NCL helps celebrate Black History Month – National Consumers League