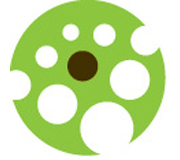 October is National Cyber Security Awareness Month, which is a good time for consumers to take stock of their online safety habits and practices. Great tips and tricks for creating stronger passwords, taking advantage of two-factor authentication and learning to spot phishing scams and other cyber threats abound from organizations like the Federal Trade Commission, Stop. Think. Connect., and NCL's own Fraud.org.In partnership with the U.S. Department of Homeland Security and the National Cyber Security Alliance, NCL is helping to raise awareness about cybersecurity and give consumers advice on how to protect themselves from hackers and other online scam artists. However, 2014's NCSAM comes at a unique time. Consumers' concern about the security of their personal data has rarely been higher. Due in part to massive data breaches at retailers like Target and Home Depot—and, just this week, news regarding JP Morgan Chase—there is a new urgency for action in Washington and in corporate boardrooms to address data security.
While NCSAM is a perfect opportunity to take ownership of your own data, one person cannot protect all of their data by themselves. In today's connected economy information about consumers is held by hundreds, if not thousands of entities – often without your knowledge. However, a data breach at just one of these companies can expose millions of consumers' records to fraud.
This summer, NCL organized events in Miami, Los Angeles, and Chicago to raise awareness about the problem of data breaches. Armed with new research from a groundbreaking survey and a report on the consumer impact of data breaches, we met with federal and state law enforcement and consumer protection authorities, local media, and American consumers. What we heard was not surprising: Consumers are fed up with the constant stream of data breaches, which they often feel powerless to stop. They want businesses to do more than just offer up free credit monitoring – they want a way to hold businesses and government accountable when their sensitive data is not protected.
That's why this October, we're calling on policymakers in Congress, at the White House and throughout the country to not just be aware of cybersecurity, but to do something about it. Through our #DataInsecurity Project, NCL is working to raise the alarm about the urgent need for data security reforms, including passing a national data breach notification standard, creating meaningful national data security requirements and giving enforcement agencies like the FTC the tools they need to go after hackers and companies that put profits ahead of securing consumers' data.
As we look towards a new Congress, we at NCL will be redoubling our efforts to make sure our elected leaders don't sit idly by while hackers profit off our data. Instead, we'll be making our voice heard in Washington and throughout the country to push for real reforms that start to put a dent in the data security problem.
https://nclnet.org/wp-content/uploads/2020/08/Facebook_NCSAM_icon.jpg
160
180
Melody Merin
https://nclnet.org/wp-content/uploads/2020/08/NCL-logo.png
Melody Merin
2014-10-03 14:34:14
2021-03-30 05:44:54
Turning cybersecurity awareness into cybersecurity reform – National Consumers League