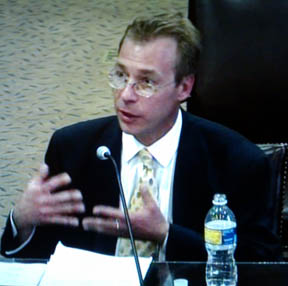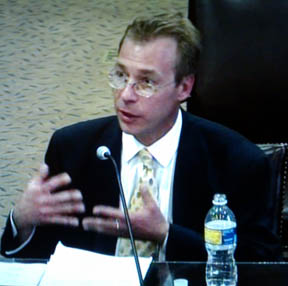 Jim Haigh leads education and development efforts at Keep Me Posted North America, an advocacy organization focused on the mission of consumer choice in essential communications.
It was only last year that a whopping 86 percent of U.S. consumers expressed the desire of having a choice for how they receive important information from the companies they do business with. For critical correspondence such as bills and statements, the overwhelming majority want the option of paper or electronic delivery, and the ability to control their preferences.
But as consumers trapped in the digital divide have pleaded for communications choices and relief from punishing paper fees, more and more companies have prioritized digital-first approaches to conducting business including how they send legal notice of account, tacking on new charges along the way. It might have been easy for some demographics and geographic regions to overlook this important issue, having taken for granted the luxury, convenience and complacency of a digital world where everything always just works amazing in a click. 
But the calamities we are all seeing and experiencing—as new realities unfold have changed all of that. With government and company websites crashing, servers overloading, networks slowing, transactions halted, records quarantined, Americans—and the world—are waking up daily to a new appreciation of the need to have paper options. Failsafe analog backups, like physical bank records or medical histories, become a necessity as untold millions try to apply for emergency aid and assistance, complete their tax filings or take care of their health. Or cast their vote and complete the Census.
The digital divide has always been here, but too often hiding in plain sight. As schools across the country attempted to roll out remote learning, the widespread lack of access to affordable connectivity spanned from rural to urban to everywhere in between. The same widespread gaps true of home computers, tablets, and devices able to run the latest applications or function across important websites. The nation watched as people stood unsafely in lines to get paper forms because digital options foreclosed. With stores closed or stay-at-home ordered to populations, suddenly even basic supplies overlooked like ink, toner, batteries for devices and broken devices waiting for repair, all combine to give everyone an unwelcome taste of the great digital divide we all share.
Now that so many of us are on the same page, it's a perfect time to highlight the efforts of the Keep Me Posted North America campaign to restore and sustain consumers' choice in how they receive important information—on paper or electronically—from their service providers. National Consumers League is an active member of the non-profit KMP coalition of consumer groups, charities and businesses, and champions their mission and efforts to ensure that every consumer in North America has the option of both paper and digital communications—free of charge—from the companies they routinely do business with.
KMP's advocacy, resources, and tools are crucial for all consumers to have the facts and a strong, united voice. It is up to all of us to build grassroots support and influence service providers directly. Together, we are making a difference.
Please join with KMP in urging banks, utilities, telecommunications, and all recurring service providers to take action proactively to benefit customers now during the pandemic and beyond by adopting the Keep Me Posted Best Practices for communications choice in essential customer communications. Together we ask that they fully treat bills and statements as true notice of account. In so doing, they will transparently provide a range of paper and digital options, honor preferences, seek consent for changes, and pose no barriers for customers needing to switch back or forth from digital to paper notice—without any additional fees charged for either form of delivery. 
Let's all help companies understand the bargain: for less than seventy cents per account per month, customers will have the unfettered access to all the account information they need, how they need it, in whatever form they need it at their moment in this crisis we all share in together. And furthermore, empowering consumers with that flexibility of seamless access and delivery of paper and electronic account information will probably pay dividends as a sound investment—in customer retention, and measurable savings in customer service down the road.
About Keep Me Posted North America
Keep Me Posted advocates for the right of every consumer in North America to choose, free of charge, how they receive important information—on paper or electronically—from their service providers. KMP is a coalition of consumer groups, charities, and businesses that are committed to protecting consumer access to paper-based communications at no extra charge. These consumers include older adults, the disabled, low-income households without computers, printers or broadband service, and people in rural areas where unreliable internet access is common.
For more information on how to support KMP or to become a member, visit our website at keepmepostedna.org, or follow us on Twitter, Facebook, or LinkedIn.
https://nclnet.org/wp-content/uploads/2020/08/Jim_Haigh_2_KMP.jpg
286
288
Ben Klein
https://nclnet.org/wp-content/uploads/2020/08/NCL-logo.png
Ben Klein
2020-04-27 15:32:00
2020-11-06 18:21:24
Lessons from pandemic life: we all need the option of paper notice