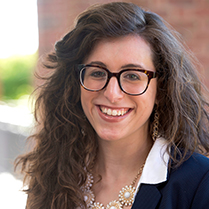 Rosé – the pink wine that incorporates the skin of red grapes and the flavors of all other varieties – has exploded in popularity over the last five years. Rosé consumption is particularly skewed among millennials and during the summer months, aided by gender-inclusive hashtags, the development of new, millennial-targeted brands, and the particularly "Insta" quality of a pink wine. Consumption of rosé has now eclipsed white wine in France, and in the United States, data indicates Washington, DC is the "capital of rosé," – illustrating its ubiquity across political and social cultures.Rosé has contributed to an overall growth in wine sales, as consumers increasingly buy rosé in addition to other white and red wines – and higher-priced rosés are bringing in greater profits than cheaper, generic offerings. Experts say rosé consumption differs from other millennial-led fad wine crazes – à la prosecco and Moscato of the late 2010's – because it is simply a higher quality product.
However, a recent case of fraud in the rosé industry illustrates the safety and quality vulnerabilities faced by consumers throughout global beverage supply chains. Rosé is like champagne, whereby only grapes harvested in the Champagne region of France can be labeled as "real" Champagne. While other European producers have entered into the rosé market, the "best and truest" rosés are made with grapes grown in the Provence region of France. Such a limited geographical area for a "true" rosé supply, combined with soaring global demand, is the perfect recipe for fraud.
Over the past two years, wine merchants have unknowingly sold 10 million bottles of what they thought was pure French rosé – but was just a cheap Spanish red/white blend. Most of the mislabeled wine was sold in French establishments, but some was found in British retail – leading to the question of whether the mislabeled wine may have even entered U.S. markets. The mislabeling included either a "Vin de France" generic label or the more prestigious "IGP" label that refers to a protected geographic designation in French growing regions. Worse, other bottles – though labeled in small print as "Spanish" or "European" in origin – had French scenery on the bottle's label, including the fleur-de-lis (the former royal arms of France). Such a blatant form of misrepresentation is all too common in the wine industry.
Further, most bottles were placed in the French rosé section of wine retail locations – and, of course, priced accordingly. The Spanish wine, which sold in bulk at only 34 euro cents a liter ($0.40 USD) must be compared to the 75-90 euro cent ($0.88-1.05 USD) price tag for a true French rosé – providing double the profit for the fraudulent producers.
French authorities have identified four wine producers at fault, but only one has been charged with commercial fraud. If found guilty, the producer could face up to two years in prison and a fine of 300,00 Euros. While it's unlikely the fraudulent bottles are still in a store near you, consumers should learn one lesson from this whole episode: Read the label – all of it – and avoid being distracted by a pretty shade of pink.
https://nclnet.org/wp-content/uploads/2020/08/Swartz_Headshot.jpg
209
209
NCL staff
https://nclnet.org/wp-content/uploads/2020/08/NCL-logo.png
NCL staff
2018-08-01 13:09:24
2020-08-20 14:20:39
Rosé explosion leading to fraud in wine industry – National Consumers League