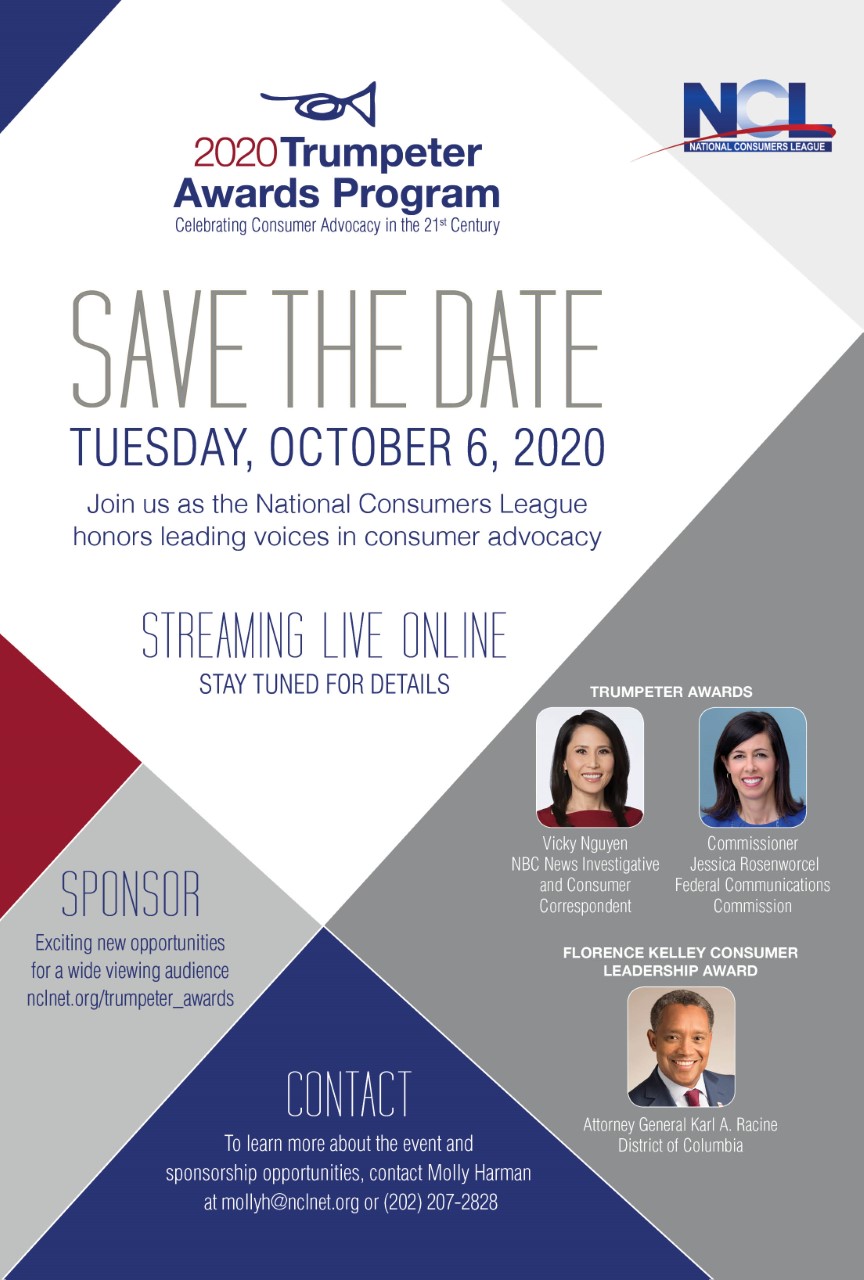 The trumpet is not a quiet instrument. It is used to sound warnings, to mark celebrations, and to announce the presence of special people.
For more than 45 years, the Trumpeter Award has recognized leaders who are not afraid to speak out for social justice and for the rights of consumers. 
Join us!
On October 6, 2020, NCL will broadcast the annual Trumpeter Awards Program, in honor of exceptional leaders with distinguished records advocating for consumer and worker rights. Register to watch this year's event here.
Get to know this year's honorees:
FCC Commissioner Jessica Rosenworcel
The event will also feature the Florence Kelley Consumer Leadership Award. Meet this year's Florence Kelley Honoree Attorney General Karl Racine
Click here for more information about this year's virtual event, including sponsorship information and benefits.
https://nclnet.org/wp-content/uploads/2020/08/NCL-logo.png
0
0
https://nclnet.org/wp-content/uploads/2020/08/NCL-logo.png
2014-04-23 09:25:52
2020-12-23 12:50:22
Trumpeter Awards