You likely already know Vicky Nguyen from her reporting on The TODAY Show on NBC, but do you know the variety of consumer issues Vicky has helped bring to light? Vicky is a voice for all consumers, and NCL is proud to present her with a 2020 Trumpeter Award this fall.
Read on to learn more about Vicky and what makes her a formidable consumer advocate.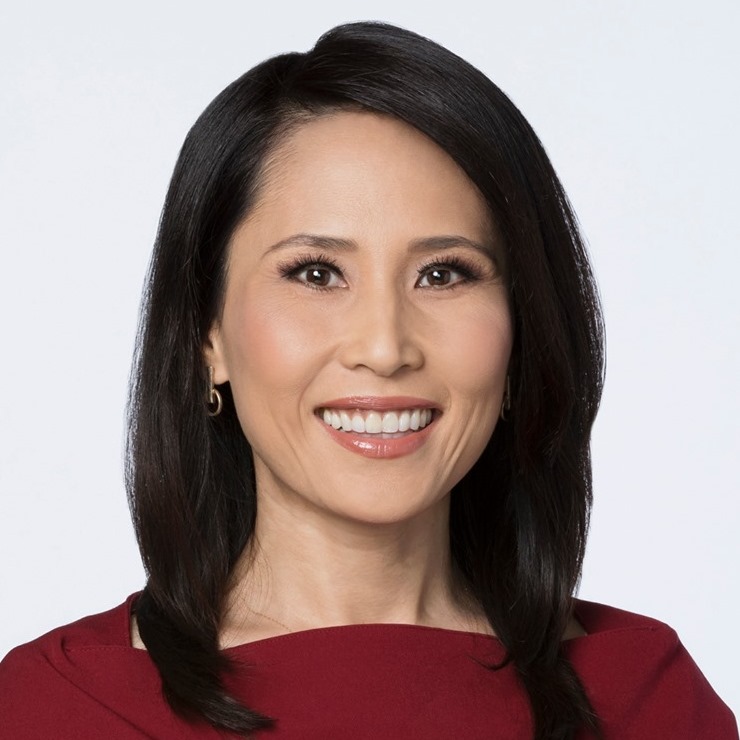 Vicky Nguyen is the investigative and consumer correspondent for NBC News, where her stories appear on TODAY, Nightly News with Lester Holt, MSNBC, and News Now. Her national award-winning work has led to multiple state and federal investigations. From food safety to 911 policies at the USPS, Vicky's work has prompted changes that have improved American lives. Nguyen has received numerous awards for her reporting, including a National Emmy, the Gerald Loeb Award for Business and Financial Journalism, and the duPont Columbia Award for Broadcast Journalism. She graduated as valedictorian from the University of San Francisco. She's learning to navigate life in New York with her husband and their three daughters. 
NCL: What does consumer advocacy mean to you?  
Vicky: Consumer advocacy means working on behalf of the consumer. Giving them unbiased and evidence based information that's pressure tested. We are all consumers in some way, and we all want the freedom to make choices about what's best for ourselves and our families. To be a consumer advocate means working to ensure that products and services marketed to everyday Americans do what they say they will do, function safely, and don't take advantage of consumers' goodwill and hard earned money.
NCL: What do you see as the biggest challenges facing consumers currently?    
Vicky: The biggest challenge facing consumers has to do with misinformation. How can they spot real news from fake news? Right now the FDA has put out a warning about more than 75 brands of hand sanitizer that contain dangerous levels of methanol, a chemical that can cause burns and blindness, even death if ingested. The CDC is advising Americans to cover their noses and mouths to prevent the spread of COVID-19. But conspiracy theories, false information, and trolls manage to spread quickly on social media platforms, which causes confusion and in some cases, causes people to do things like ingest bleach.
I think it's hard for consumers to find information they can trust, that is non-partisan, that's based on facts and evidence, that's impartial and transparent. My goal is to continue providing credible reporting, and to hold government agencies accountable for their role in protecting consumers. Whether it's the FDA, FTC, CPSC, or other groups tasked with setting policies or enforcing regulations, journalists must not hesitate to spotlight when those entities are failing consumers. To do so consistently will help us all combat misinformation and give consumers a reliable source of information to make decisions. 
NCL: What do you see as your top contributions to consumer advocacy?   
Vicky: As a consumer and investigative journalist, I'm focused on issues that help consumers live healthier, safer, smarter, and wealthier lives. Right now the pandemic has put a spotlight on how to prevent the spread of COVID-19 and protect your family. My contributions come from practical news reports that offer real-life examples, smart tips, and useful information. From how to make, buy and wear masks to the best way to navigate those dental and doctor visits, we're reporting stories two to three times a week that answer the questions on everyone's minds: How can schools safely re-open? Is takeout food safe to order? Can we hug grandma?
As we learn more about the novel coronavirus, our reporting is also evolving to help people navigate this new normal and keep themselves mentally and physically healthy. 
Join us on October 6, 2020,
for 
NC
L's
 annual Trumpeter Awards Program,
where we will 
honor 
Vicky and other
 exceptional leaders with distinguished records advocating for consumer and worker rights.
Support NCL with a Trumpeter sponsorship today and help protect, educate, and advocate for tomorrow's consumers and workers. Your generosity allows NCL to continue to take a stand for the everyday consumer.
For more information about sponsorship, contact NCL's Molly Harman at mollyh@nclnet.org.
Join the conversation about Trumpeter on social media at #Trumpeter20
https://nclnet.org/wp-content/uploads/2020/08/NCL-logo.png
0
0
https://nclnet.org/wp-content/uploads/2020/08/NCL-logo.png
2020-08-05 14:27:00
2020-12-23 12:43:08
Meet 2020 Trumpeter Honoree Vicky Nguyen