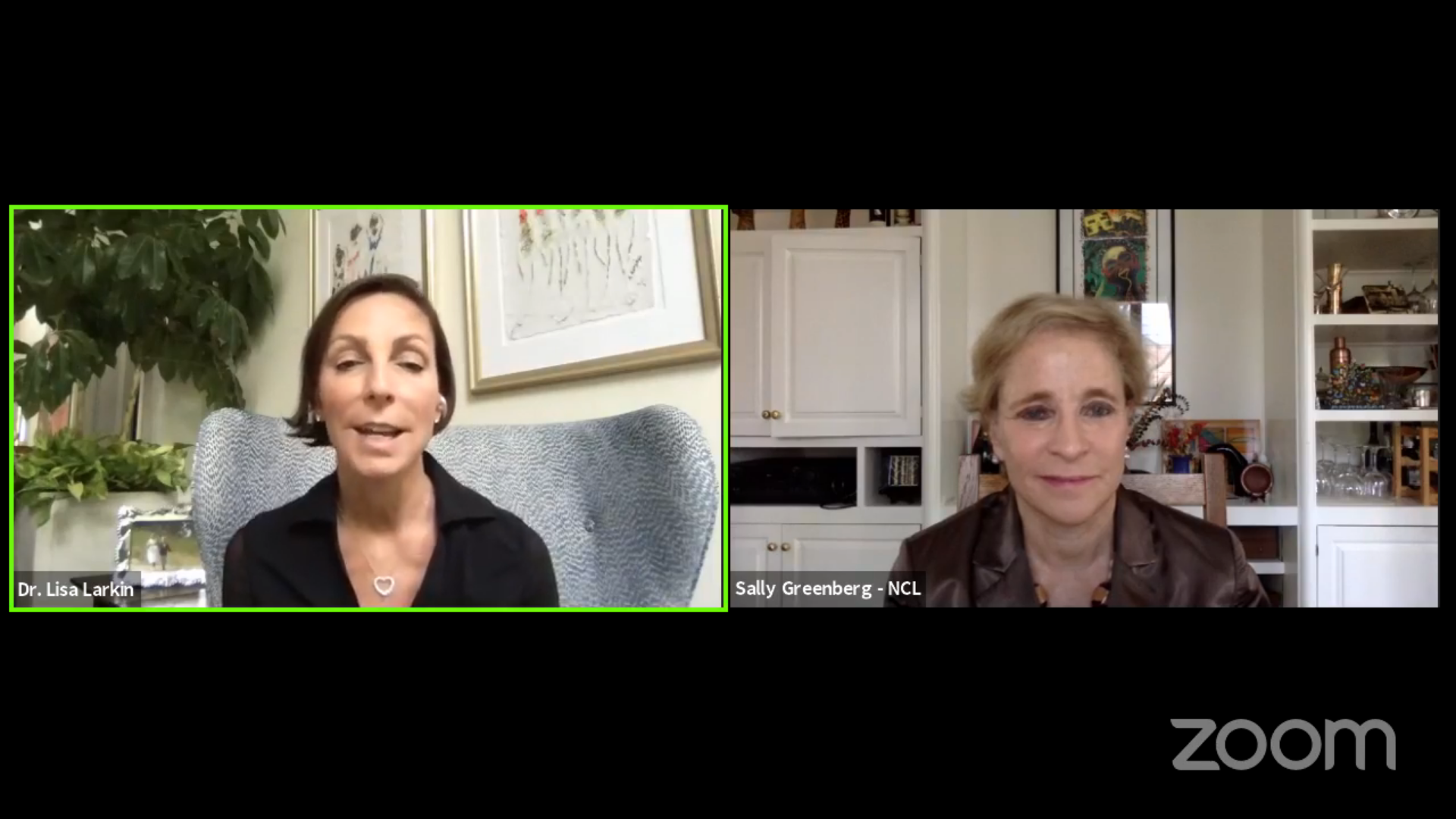 Welcome to the Summer 2020 issue of the Health Advisory Council Newsletter. During this time, NCL and Council Members have been active on many fronts. Please see our policy updates, a summary of our Spring Membership Meeting, a new Q&A with Michelle Leigh Kimbrough of Eli Lilly, Member updates, and more.
 ICYMI: Spring Membership Meeting
On June 19, NCL hosted the Sixth Annual Spring Membership Meeting of its Health Advisory Council. In light of the COVID-19 pandemic, NCL devoted the program to discussions with experts from the political, public health, and frontline perspectives to gather insights into their experiences of navigating the pandemic. The objective of the panel was to use these combined perspectives to determine what's needed to create the blueprint for the containment and eradication of COVID-19. 
The program featured a conversation between NCL Executive Director Sally Greenberg and Representative Jan Schakowsky (D-IL), followed by a panel discussion with Lori Freeman, Executive Director of the National Association of County and City Health Officials (NACCHO), Lisa Stand, Senior Policy Advisor at the American Nurses Association, and Dr. Martha Dawson, President of the National Black Nurses Association.
Click here to read more about the meeting.
 NCL health policy at work 
Vaccine advocacy
In February, NCL met with Representative Kim Schrier's (D-WA) office to express our support of her leadership behind the VACCINES Act of 2019. During the meeting, NCL expressed its steadfast commitment and advocacy towards vaccine development, access, and confidence.
In June, NCL submitted comments to the Centers for Disease Control and Prevention's Advisory Committee on Immunizations Practices (ACIP) on the importance for enhanced vaccine confidence infrastructure to help assuage the effects of the pandemic.
Click here for more about NCL's health policy work.
 Member spotlight: Eli Lilly and Company
Get to know Eli Lilly and Company, with a new Q&A with Michelle Leigh Kimbrough, Director of Federal and Professional Relations.
 Member updates
Get the latest updates on programs, policy, and initiatives from our Members, including AMAG Pharmaceuticals, BeMedWise, FDA, NCPA, and many more.
 Save the Date!
NCL's annual Trumpeter Awards event is taking place this year on October 6, and we are going virtual! We have an impressive slate of honorees and we look forward to celebrating with you online. For more information, contact Molly Harman at (202) 207-2828 or mollyh@nclnet.org.
 We want to hear from you!
If you have time-sensitive information and updates you'd like to share with the Health Advisory Council in between NCL's quarterly newsletters, please contact Nissa Shaffi (nissas@nclnet.org), and we will be happy to forward your materials to the Council membership. We also encourage you to contact us with your ideas and suggestions for Council activities.
————
National Consumers League
Health Advisory Council Newsletter | Summer 2020
Published July 9, 2020
https://nclnet.org/wp-content/uploads/2020/08/NCL-logo.png
0
0
https://nclnet.org/wp-content/uploads/2020/08/NCL-logo.png
2020-07-09 13:11:52
2020-12-23 12:43:17
Health Advisory Council Newsletter | Summer 2020