Health Advisory Council June 2020 Member Meeting Summary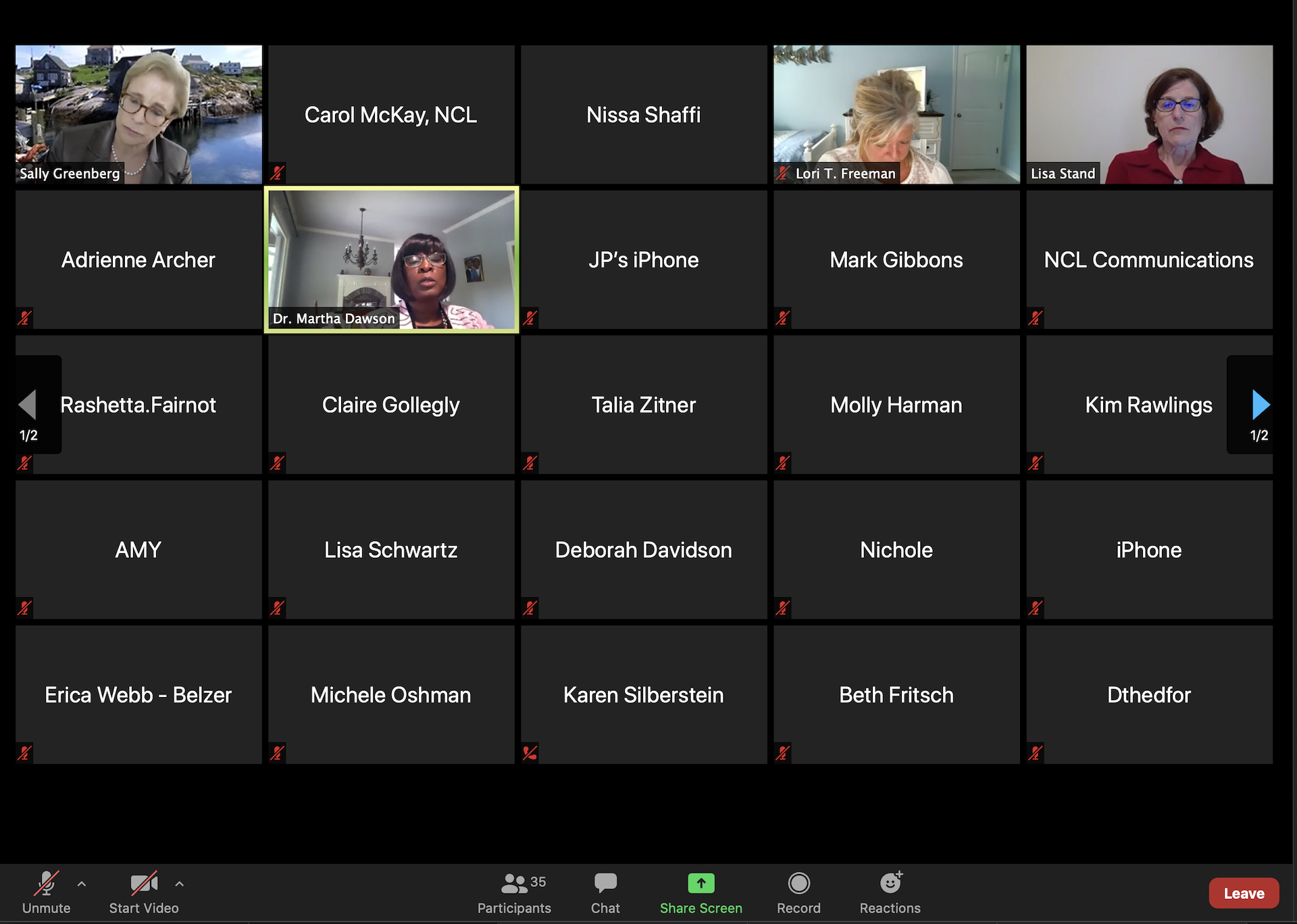 On June 19, NCL hosted the Sixth Annual Spring Membership Meeting of its Health Advisory Council—and for the first time in the Council's history, the meeting was conducted entirely remotely, due to restrictions on gatherings and social distancing.
In light of the COVID-19 pandemic, NCL devoted the program to discussions with experts from the political, public health, and frontline perspectives to gather insights into their experiences of navigating the COVID-19 pandemic. The objective of the panel was to use these combined perspectives to determine what's needed to create the blueprint for the containment and eradication of COVID-19. 
The program featured an interview (pictured above) with NCL Executive Director, Sally Greenberg, and Representative Jan Schakowsky (D-IL), followed by a panel discussion with Lori Freeman, Executive Director of the National Association of County and City Health Officials (NACCHO), Lisa Stand, Senior Policy Advisor at the American Nurses Association, and Dr. Martha Dawson, President of the National Black Nurses Association.
NCL in conversation with Representative Jan Schakowsky (D-IL)
Prior to our June 19 meeting, NCL Executive Director, Sally Greenberg, sat down with Congresswoman Jan Schakowsky (D-IL) to discuss how COVID-19 has impacted her state and its respective relief efforts. Congresswoman Schakowsky expressed her concerns regarding the void in federal leadership in the COVID-19 response and burden that inaction has placed on frontline essential workers. The Congresswoman also emphasized various provisions that are proposed in upcoming COVID-19 relief packages, like the HEROES Act and implored Republicans to mobilize and join their colleagues in support of the legislation. Representative Schakowsky emphasized that the HEROES Act will include the following protections for consumers:
$200B in hazard pay funding for essential workers
Funding for teachers and state municipalities
$75B for testing, tracing, and treatment
Another stimulus payment for consumers ($1,200)
Congresswoman Schakowsky also urged that the only way we could encourage change and support for the legislation is if state legislators speak up about the necessity of the passage of the bill. Per Representative Schakowsky, lawmakers and citizens alike will need to galvanize to express the need for funding and protections that will be provided by the HEROES Act.
To view a recording of Sally's interview with Rep. Schakowsky (D-IL), please click here. 
Panel: COVID-19 — A Blueprint for the Containment and Eradication of the Virus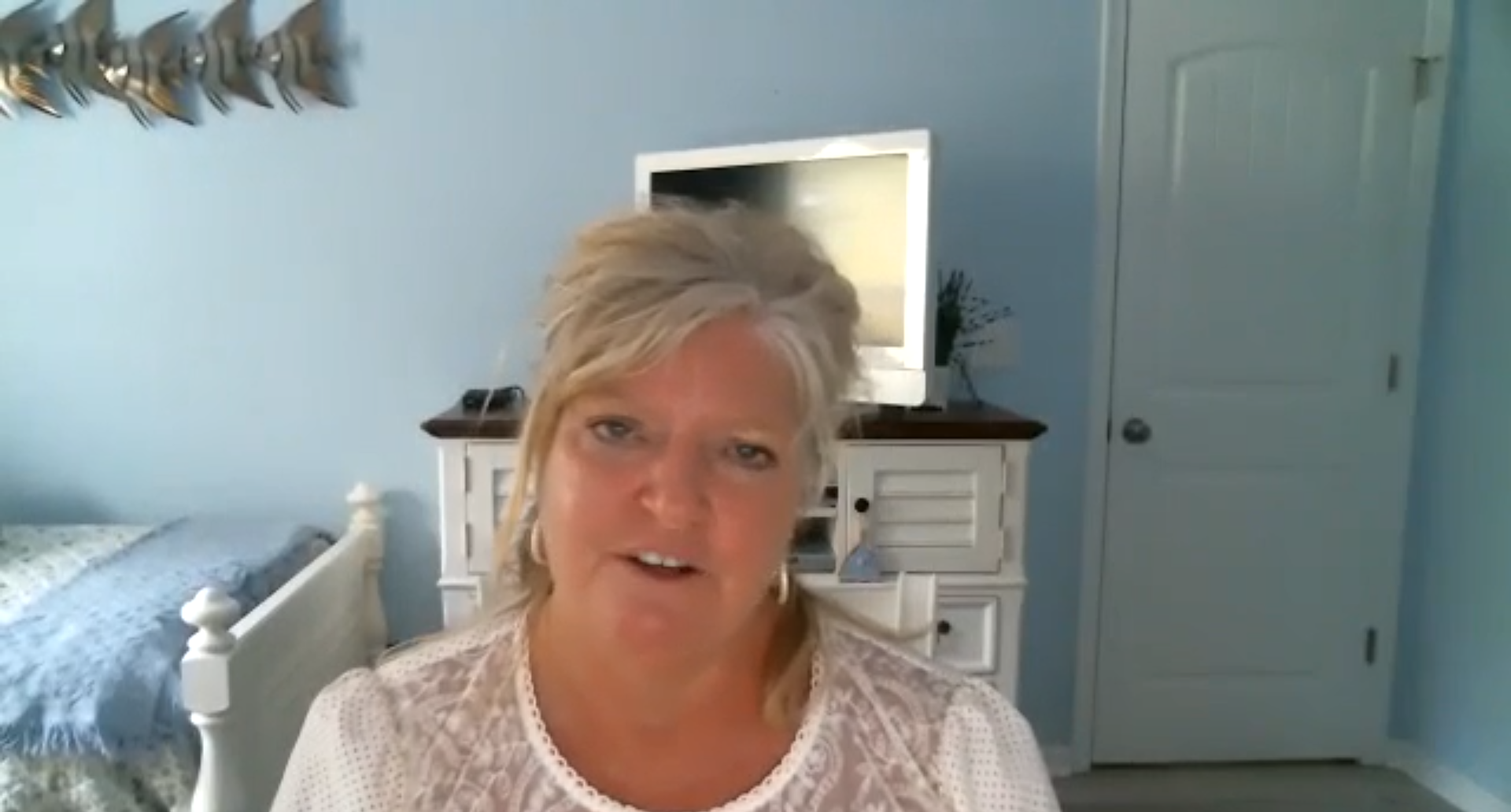 Lori Freeman, MBA, Executive Director of the National Association for County and City Health Officials (NACCHO)
Lori Freeman provided our audience with a deeper understanding regarding the plight of local health departments, a sector of the healthcare system that has been hit hardest, in navigating the pandemic. Lori stated that the biggest challenges local health departments face during this pandemic is reduced workforce over the past decade, resulting in a deficit in the COVID-19 response. To address this concern, NACCHO has been in conversation with Congress to make the case for sustainable, long-term infrastructure, advocating for hazard pay, and addressing social, non-medical determinants that are impacting health care.
When asked about testing, contact tracing, and isolation, Lori stated that isolation is extremely complicated and that it must be addressed at the community level rather than at the state level. The power of the community has to be behind the actions in order to foster sustainable impact in COVID-19 related public health precautions. Lori also shared disturbing news of public health employees being targeted by skeptics of the virus, simply for trying to protect their communities, and lamented over the fact that health related issues have become politicized.
Lisa Stand, JD, Senior Policy Advisor at the American Nurses Association (ANA)
Lisa Stand spoke to the needs of frontline workers during the pandemic. As an organization that represents over 4 million nurses nationwide, the American Nurses Association's (ANA) response to the pandemic has entailed reacting and responding to members and mobilizing to provide information through webinars on issues ranging from Personal Protective Equipment (PPE), ventilators, and self-care resources. Lisa argued that the best way to keep nurses safe is for the public to do all it can to prevent transmission. ANA supports all currently implemented public health measures but requests the prioritization of testing for frontline and essential workers. Lisa also suggested that there is a great need for a targeted approach for economic security for frontline healthcare workers (especially if they get sick), and there is currently a lack of data regarding this.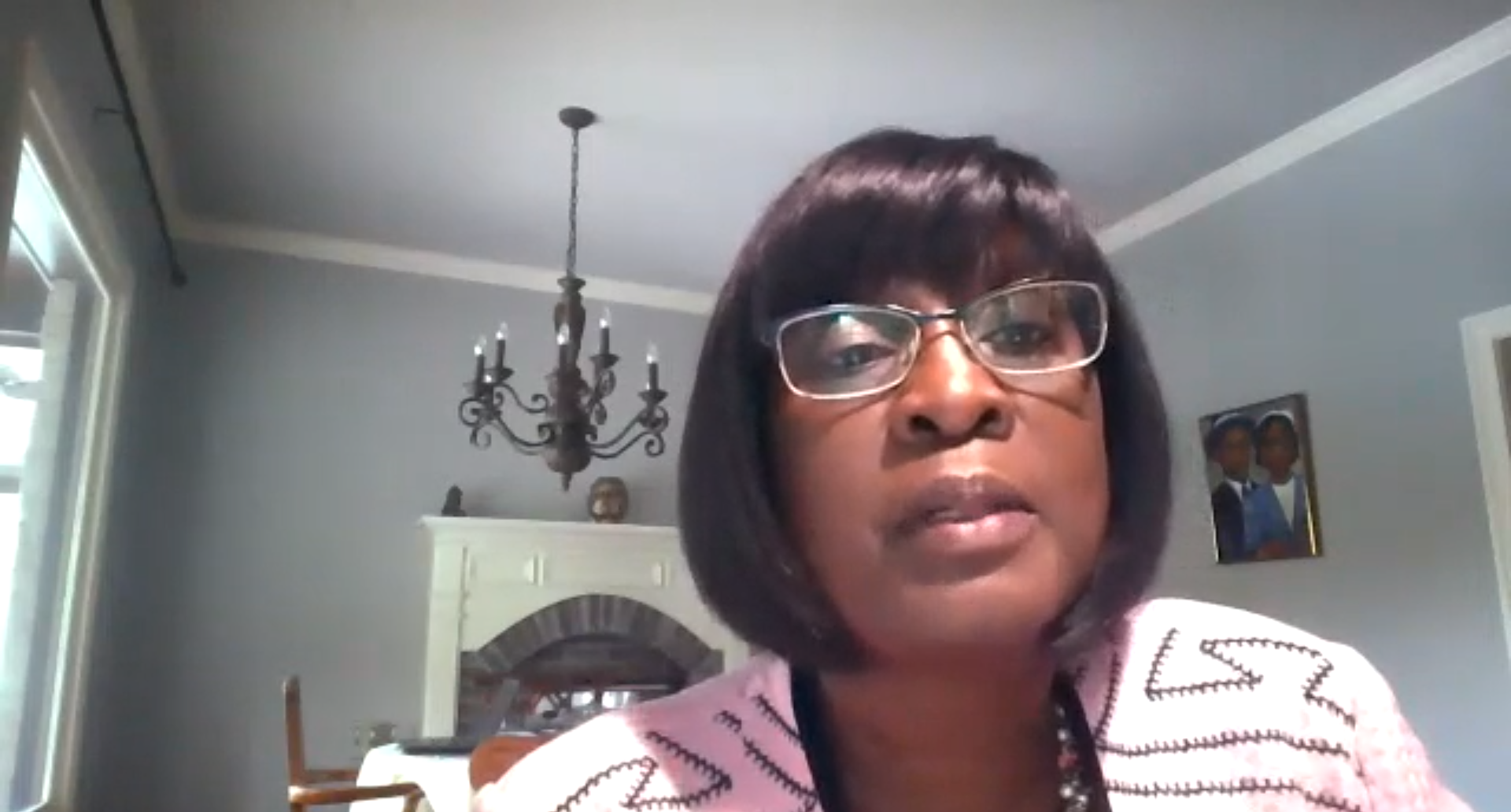 Martha Dawson, DNP, President of the National Black Nurses Association (NBNA)
Dr. Dawson brought with her the unique and layered perspective of both frontline workers and communities of color response to the pandemic. The National Black Nurses Association (NBNA) represents the interests of over 300,000 Black nurses. During this time, NBNA has educated their membership about the virus, issued primers and Op-Eds, hosted town hall meetings, and encouraged their members to lobby their representatives regarding the lack of resources available to frontline workers during the pandemic.
Similar to Representative Schakowsky, Dr. Dawson argued that there is a lack of leadership at the federal level, which has exacerbated response efforts on the local level. NBNA has tried to fill those voids by extending their community presence and providing necessary services to frontline nurses. Dr. Dawson expressed that the pandemic revealed latent inequities regarding how communities of color access health care, stating that this is a very difficult time for the Black community, as COVID-19 has disproportionately impacted communities of color, with greater consequences for Black patients. Dr. Dawson advised against the premature reopening of states, stating that it is not safe and will only place undue burden on frontline workers and vulnerable communities.  
The panel discussion was followed by a question and answer session with the audience, where members asked our panelists for their views on the furlough of nurses, isolation of older adults, general concerns regarding testing.
To view a recording of the panel discussion and audience Q&A, please click here.
https://nclnet.org/wp-content/uploads/2020/08/NCL-logo.png
0
0
https://nclnet.org/wp-content/uploads/2020/08/NCL-logo.png
2020-07-08 11:15:35
2020-12-23 12:43:32
Health Advisory Council June 2020 Member Meeting minutes