NCL health policy at work
Counterfeit drugs and importation 
Following up to our panel discussion on counterfeit drugs at our June 27 Health Advisory Council Spring Membership meeting, NCL issued a statement on July 30 expressing concerns about FDA establishing a working group to examine the possibility of importing prescription drugs. Noting that every head of Health and Human Services and the FDA for the last 18 years has refused to certify the safety of drug importation, NCL stated its fear that authorizing importation, even under limited circumstances to address drug shortages, would expose consumers to unknown risks and undermine the security of the U.S. pharmaceutical supply chain. Rather than considering importation, NCL encouraged FDA to pursue other strategies to ensure the availability of multiple FDA-approved and marketed versions of medically necessary drugs.     
NCL is also pleased to announce that Pfizer has recently joined Eli Lilly and PhRMA as supporters of NCL's planned Counterfeit Drugs Consumer Education Campaign. We are still seeking additional campaign partners. For additional information, please contact Charlotte Gray, NCL's Director of Development, at charlotteg@nclnet.org, about how your organization can join this resource-rich platform to educate consumers on making smart purchasing decisions and improve understanding about how to avoid the scourge of counterfeit drugs.
Supporting biosimilar competition     
On September 4, NCL's Senior Director of Health Policy Karin Bolte attended the FDA's Facilitating Competition and Innovation in the Biological Products Marketplace public hearing. Recognizing that the entry of biosimilars into the U.S. market presents an opportunity to broaden patient access to life-saving biologic treatments while bolstering competition and reducing costs, NCL joined a group letter and submitted comments to the FDA in support of biosimilar competition.  
Opposing the addition of a citizenship question to the 2020 Census
In follow-up to an April letter to the House Committee on Oversight and Government Reform, in July and August NCL joined comments and amicus briefs spearheaded by the Leadership Conference on Civil and Human Rights expressing concerns that adding a citizenship question to the decennial census would increase census costs and jeopardize a fair and accurate count by deterring many people from responding. An accurate census count is critical since it provides the basis for fair voting representation and the identification of current and future needs for health care, infrastructure, education, housing, and other services.      
Fighting the opioid epidemic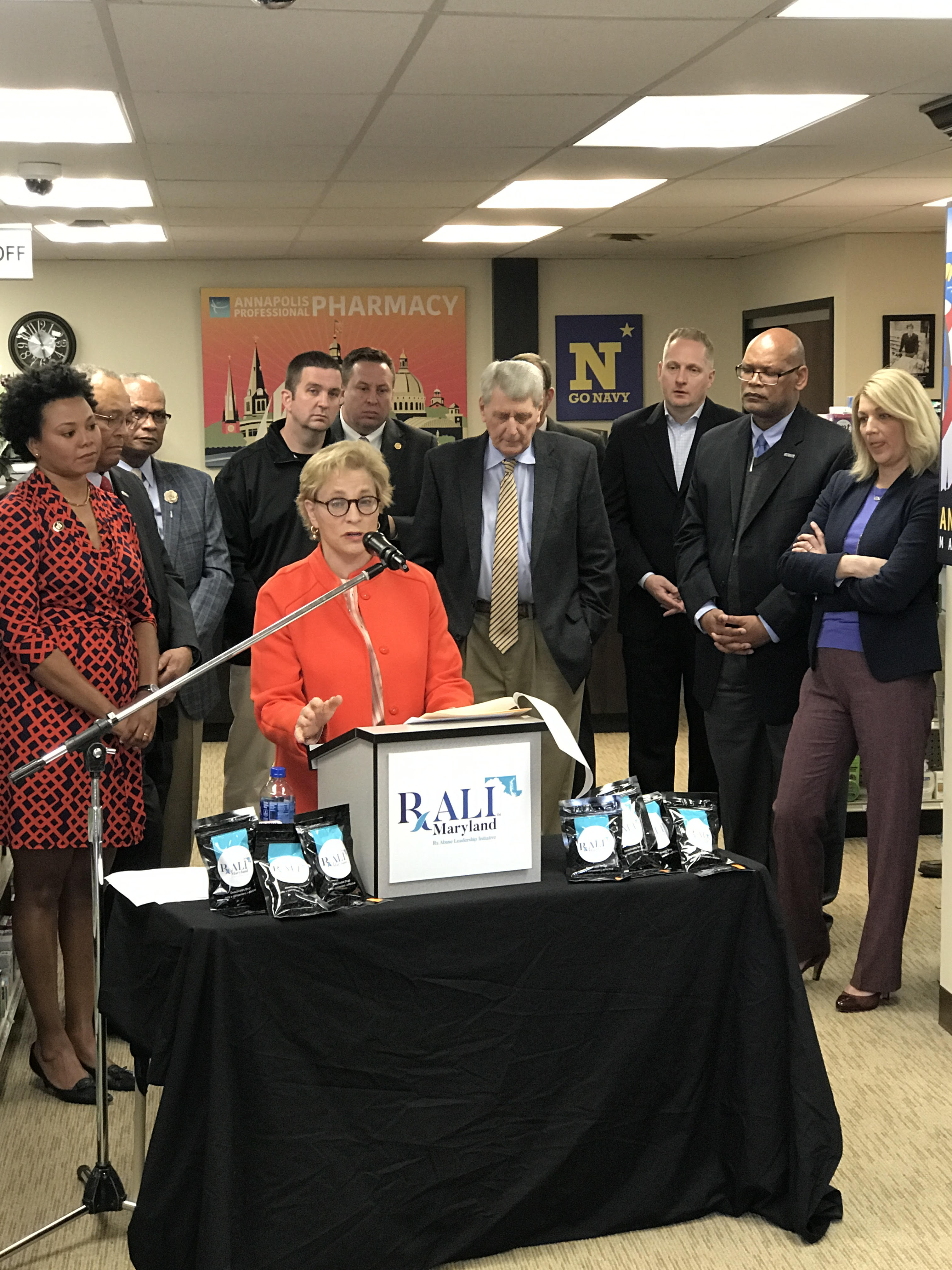 Continuing our focus on the opioid epidemic, on July 23 in Las Vegas, NCL's Executive Director Sally Greenberg joined Nevada State Senator Pat Spearman and allies for the launch of the Rx Abuse Leadership Initiative (RALI), a Nevada-based coalition of more than a dozen local, state, and national organizations dedicated to finding solutions to end the opioid crisis in the state. NCL is committed to partnering with RALI coalitions across the country to educate consumers about the safe use and disposal of opioids and resources available to support addiction treatment and recovery. (Pictured at right: Greenberg at the Maryland RALI launch earlier this year.)
Supporting access to women's reproductive healthcare
As a long-time supporter of the Title X Family Planning Program, on August 1, NCL issued a statement and filed comments opposing the Trump Administration's Title X "Compliance with Statutory Program Requirements" proposed rule that would restrict the ability of millions of patients to obtain contraception and preventive care. The proposed rule would also seriously restrict the ability of clinicians to explain contraceptive and reproductive healthcare options to their patients.
In addition, NCL joined a series of amicus briefs defending the ACA's contraceptive coverage requirements. Today, under the ACA, an estimated 62.4 million women are eligible for coverage of the contraceptive method that works best for them, irrespective of cost. The Trump Administration's interim final rules would reverse these gains by establishing a sweeping exemption that would allow virtually any employer or university to deny insurance coverage for contraception and related services to employees, students, and their dependents.
https://nclnet.org/wp-content/uploads/2020/08/NCL-logo.png
0
0
https://nclnet.org/wp-content/uploads/2020/08/NCL-logo.png
2018-09-24 16:15:40
2020-12-23 12:45:52
NCL health policy updates | Health Advisory Council Newsletter | 2018 Q3