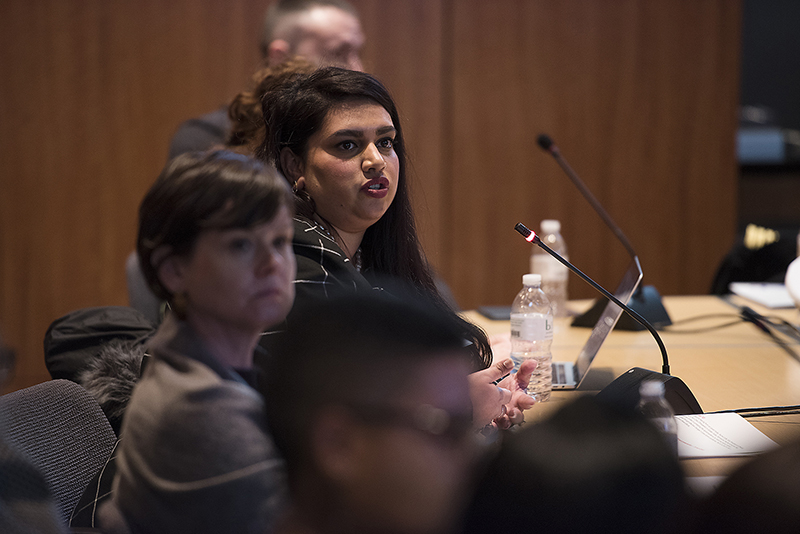 Welcome to the Winter 2020 issue of the Health Advisory Council Newsletter. This quarter, NCL and Council Members have been active on many fronts. Please see our policy updates, a summary of our December Membership Meeting, a special Member Q&A with FDA MedWatch, other Member updates, and more.
 Welcome new Council Member
Please join us in welcoming the Health Advisory Council's newest member, Biotechnology Innovation Organization (BIO)!
 NCL health policy at work 
ICYMI: Fifth Annual Winter Membership Meeting
On December 6, NCL hosted the Fifth Annual Winter Membership Meeting of its Health Advisory Council. In light of the growing opioid epidemic, NCL devoted this meeting to exploring innovative and progressive physician prescribing practices and safe opioid disposal. The meeting featured a presentation by Rachel Uzlik CPHQ, Vice President of Clinical Services at Twin Cities Orthopedics (TCO). The presentation highlighted the significance of patient and provider communication regarding expectations of pain levels post-op, risks of opioid usage, and alternative forms of pain management.
Click here for more about the meeting, including a summary of Rachel Uzlik's remarks.
 Call for Script Your Future expert judges
NCL has launched this year's Script Your Future Medication Adherence Team Challenge. We need your help! If you are interested in being a reviewer of Team applications to help determine the winners of this year's Challenge, please reach out to Nissa Shaffi at nissas@nclnet.org. We'll ask you to spend a few hours in April to review applications for the awards.
 NCL is hiring!
NCL is seeking candidates who are passionate about consumer health advocacy for our Director of Health Policy position. Help us spread the word! Read the job description and/or apply directly here.
 Member spotlight: FDA MedWatch
Get to know featured Health Advisory Council Member FDA MedWatch with a new Q&A with with Beth Fritsch and Steve Morin.
 Member updates
Get the latest updates on events, programs, policy, and initiatives from our Members, including America's Health Insurance Plans, CDC PROTECT, BeMedWise, Healthcare Distribution Alliance, our newest member, BIO, and more!
 We want to hear from you!
If you have time-sensitive information and updates you'd like to share with the Health Advisory Council in between NCL's quarterly newsletters, please contact Nissa Shaffi (nissas@nclnet.org), and we will be happy to forward your materials to Council membership. We also encourage you to contact us with your ideas and suggestions for Council activities.
————
National Consumers League
Health Advisory Council Newsletter | Winter 2020
Published January 30, 2020
https://nclnet.org/wp-content/uploads/2020/08/NCL-logo.png
0
0
https://nclnet.org/wp-content/uploads/2020/08/NCL-logo.png
2020-01-28 18:59:39
2020-12-23 12:44:04
Health Advisory Council Newsletter | Winter 2020