FDA MedWatch
Q&A with CAPT Beth Fritsch, PharmD, MBA, BCPS, Senior Advisor, and CAPT Steve Morin, MSHE, BSN, Senior Health Programs Coordinator
Q. How long have you been at FDA Stakeholder Engagement Staff and what do you love most about your job?
A. Beth – I have been involved in stakeholder engagement for almost 12 years. My favorite part of the job is collaborating with external stakeholders on topics of mutual interest and being able to amplify/share information on a broader level.
Steve – I have been involved with stakeholder engagement for a little over 8 years and the best part of my job is that I have been able to work with hundreds of organizations that represent patients, consumers, health professionals, trade associations, academic institutions, and public health professionals and by better understanding their views we are able to improve our policymaking process.
Q. What are the biggest challenges and opportunities facing FDA Stakeholder Engagement today?
A. Beth and Steve – In addition to stakeholder engagement activities, our team also manages the MedWatch Program, the FDA Safety Information and Adverse Event Reporting Program. Over time the program has evolved from a paper submission process to an online reporting process. Now with Electronic Health Records, there are more active adverse event reporting systems such as Sentinel. So one of the challenges is keeping up with technology to ensure that adverse events, product problems, and medication errors are reported to the Agency.
In terms of opportunities facing our team, our office was reorganized earlier this year and the more programmatic functions were removed. Our new focus is on building and sustaining relationships with external stakeholders, particularly with consumer groups. We're really excited about this new focus and look forward to continuing our relationship with NCL.
Q. What FDA Stakeholder Engagement initiatives would you like to share with the Council?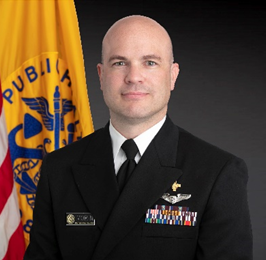 A. Beth – FDA Stakeholder Engagement Staff has the responsibility in "helping the public get accurate, science-based information they need to use medical products and foods to maintain and improve their health" by:
Ensuring the Commissioner, and their staff, are up to date on external stakeholder priorities and organizational interests related to FDA's mission, policies, and priorities.
Proactively engage external stakeholders to:

identify stakeholder needs.
incorporate stakeholder needs into meeting/workshop planning.
track engagement across Centers for improved relationships and collaboration.
carry out engagement plans to improve policy outcomes.

Our team is currently engaged on a number of Agency priority areas including:

Cannabis/CBD
Counterfeit Products
Drug Shortages and Pricing
Vaping and Electronic Cigarettes
Opioids
Talc use in cosmetics
Amyotrophic lateral sclerosis patient engagement
Biosimilars
Gene therapy
Surgical gowns
Steve – I would just add that our office was instrumental in creating a pathway for Spanish speaking individuals to report adverse events or issues with products that the agency regulates to MedWatch. We launched FDA Form 3500B in 2019 and we are exploring creating an online platform for Spanish speaking individuals that would mirror the current MedWatch online reporting.
Q. What does FDA Stakeholder Engagement value about membership in NCL's Health Advisory Council?
A. Beth and Steve – We value meeting with a multidisciplinary group of individuals who are all interested in ways we can collaborate to improve communication with our Nation's consumers on important health-related topics.
https://nclnet.org/wp-content/uploads/2020/08/NCL-logo.png
0
0
https://nclnet.org/wp-content/uploads/2020/08/NCL-logo.png
2020-01-29 20:54:58
2020-12-23 12:43:57
Health Advisory Council Newsletter | 2020 Winter | Member Q&A