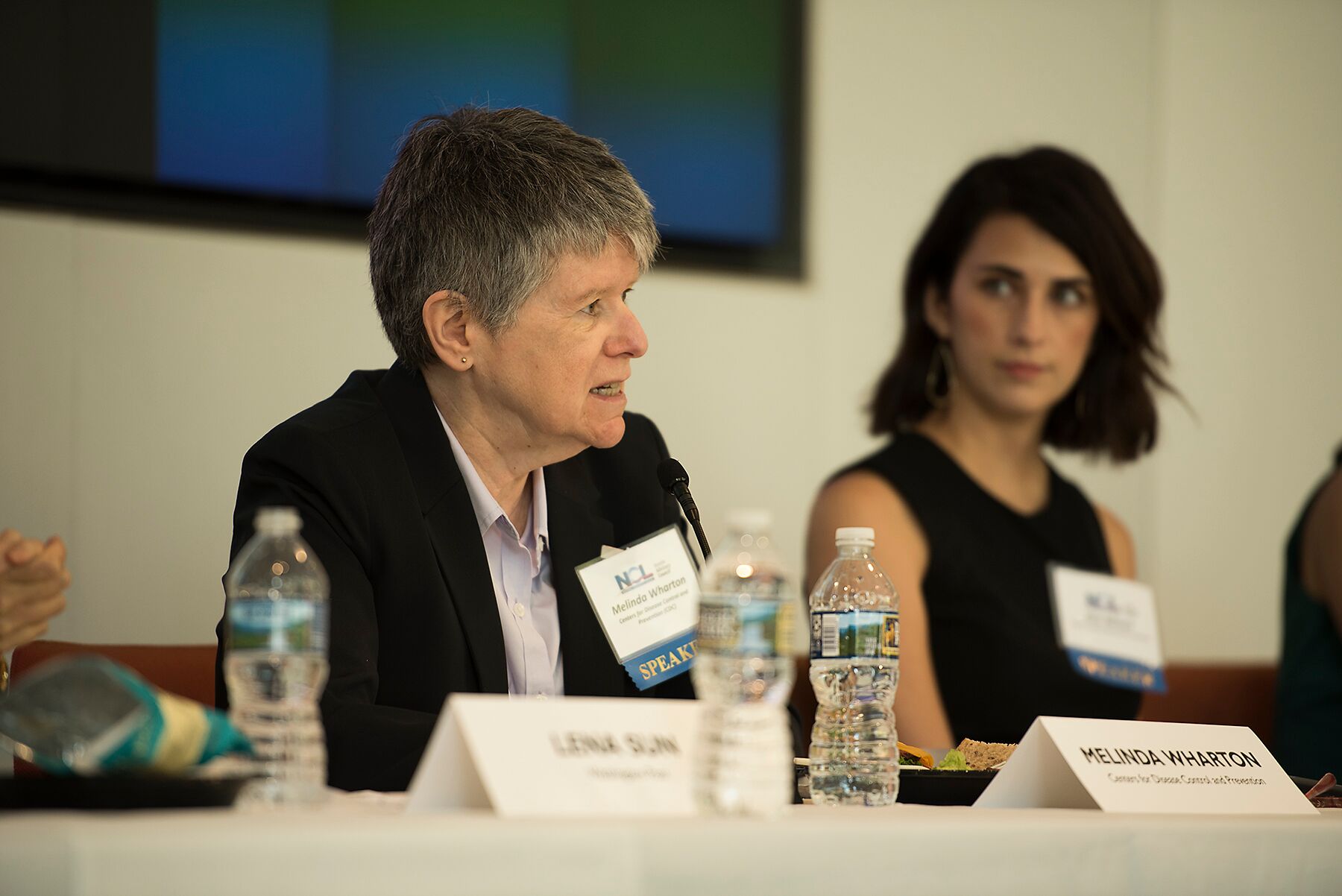 Welcome to the Q2 issue of the Health Advisory Council Newsletter. This quarter, NCL and Council Members have been active on many fronts. Please see our policy updates, a summary of our Spring Membership Meeting, a new Q&A with Matt Eyles of America's Health Insurance Plans, Member updates, and more.
 NCL health policy at work 
ICYMI: Fifth Annual Spring Membership Meeting
On June 20, NCL hosted the Fifth Annual Spring Membership Meeting of its Health Advisory Council. In light of the ongoing measles outbreak, NCL devoted this meeting to effective vaccine policies to ensure herd immunity. The meeting featured a panel of experts engaged in the issues surrounding immunization.
Panelists included Health Reporter Lena Sun, from the Washington Post; Dr. Melinda Wharton from the Centers for Disease Control and Prevention (CDC); Kim Nelson, founder of South Carolina Parents for Vaccines; and DC-based pediatrician and immunology expert, Dr. Linda Fu of Children's National Hospital.
The panelists talked about the anti-vaccine and vaccine hesitancy movement and the record number of measles cases in the US, the largest since 1992. Panelists pointed out key differences between vaccine-hesitant and anti-vaccine sentiments and discussed strategies for framing the issue for vaccine-hesitant parents.  
Click here to read more about the meeting and for more NCL policy updates.
 Member spotlight 
Get to know America's Health Insurance Plans with a new Q&A with Matt Eyles.
 Updates on Member programs

Get the latest updates on programs, policy, and initiatives from our Members, including ASHP, BeMedWise, Council for Affordable Healthcare, Eli Lilly, NCPA, and many more.
 We want to hear from you!
If you have time-sensitive information and updates you'd like to share with the Health Advisory Council in between NCL's quarterly newsletters, please contact Nissa Shaffi (nissas@nclnet.org), and we will be happy to forward your materials to the Council membership. We also encourage you to contact us with your ideas and suggestions for Council activities.
————
National Consumers League
Health Advisory Council Newsletter | Q2 2019
Published July 16, 2019
https://nclnet.org/wp-content/uploads/2020/08/NCL-logo.png
0
0
https://nclnet.org/wp-content/uploads/2020/08/NCL-logo.png
2019-07-15 21:58:57
2020-12-23 12:44:37
Health Advisory Council Newsletter | 2019 Q2