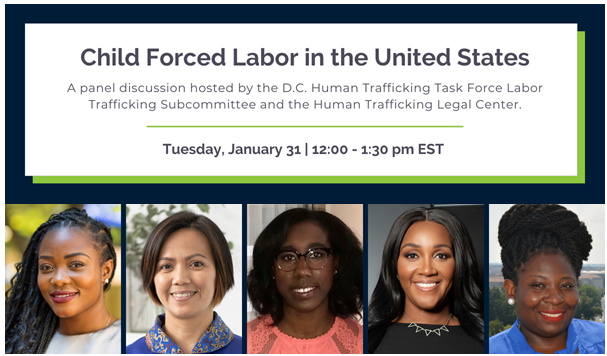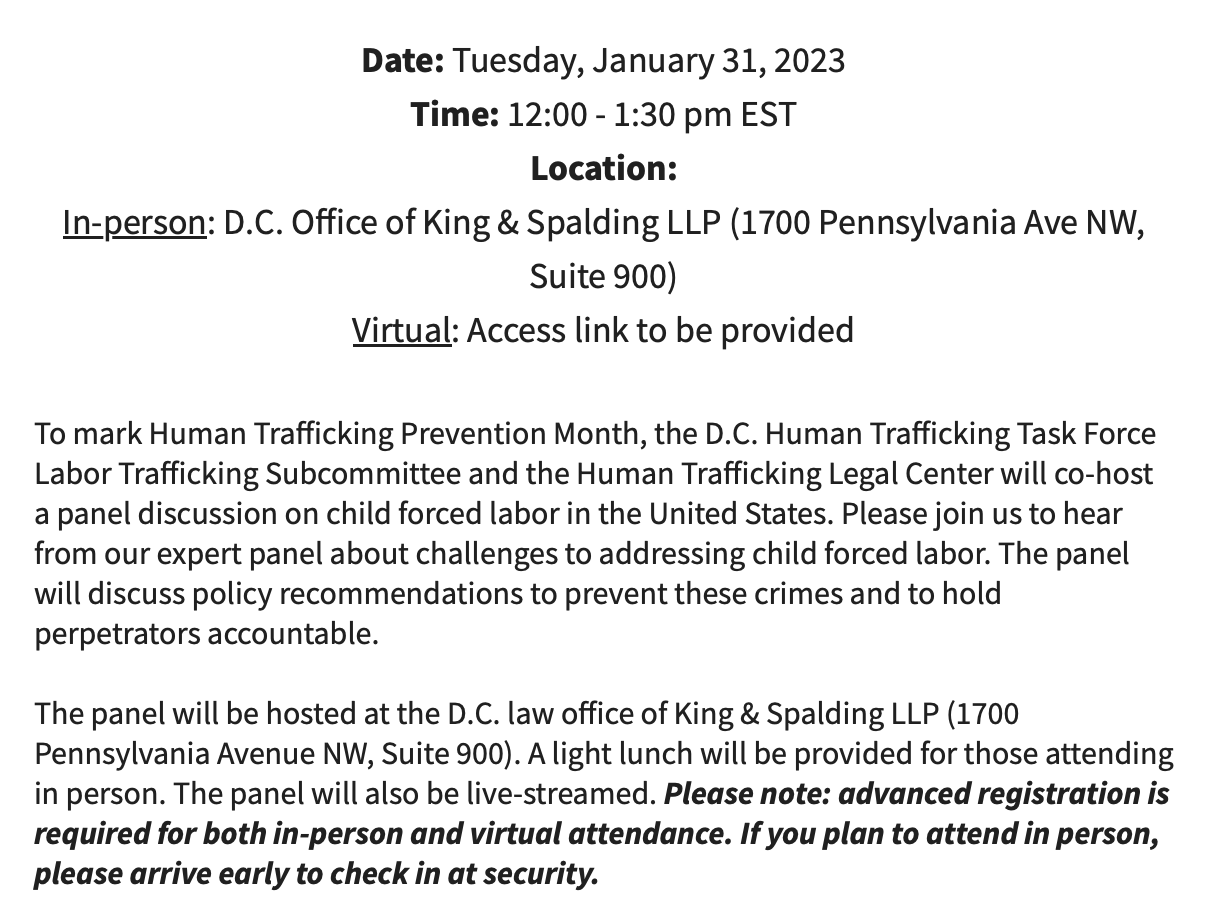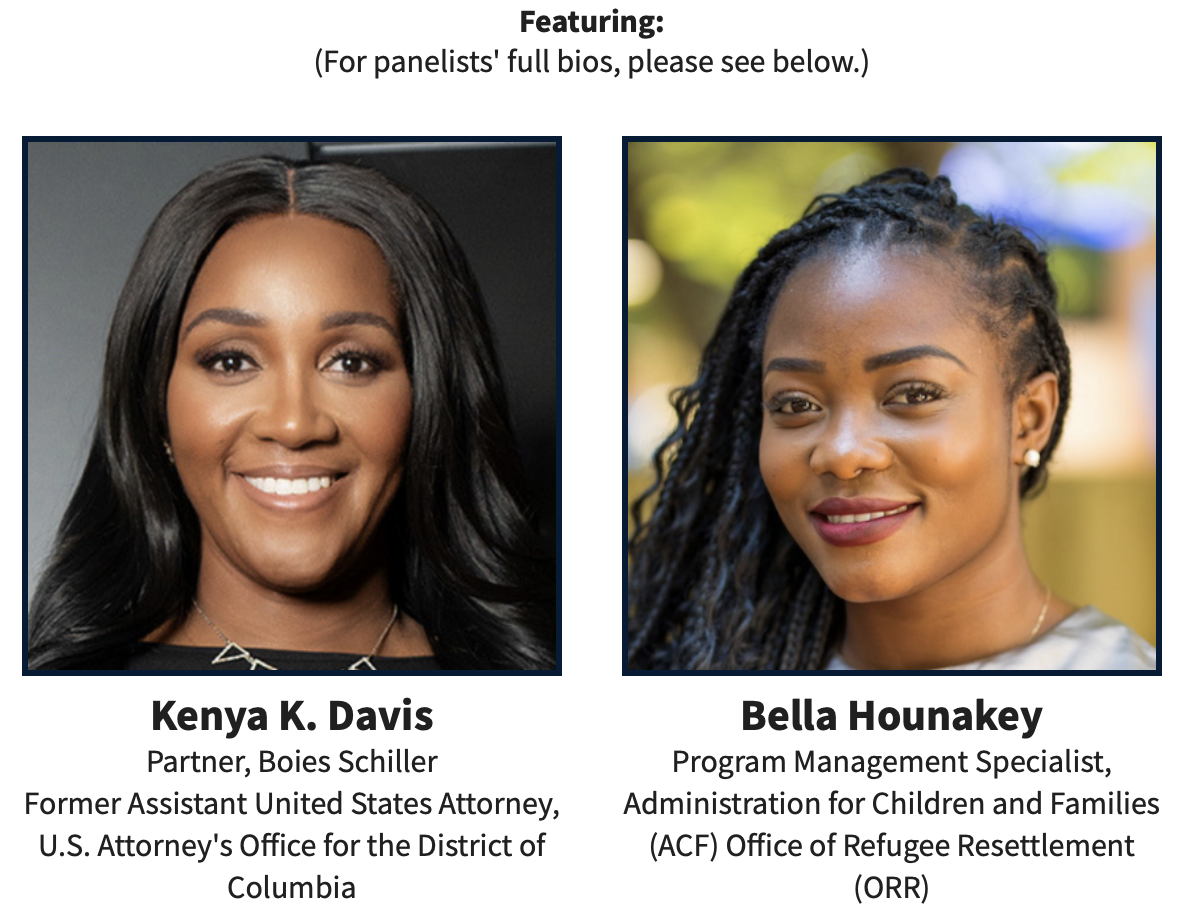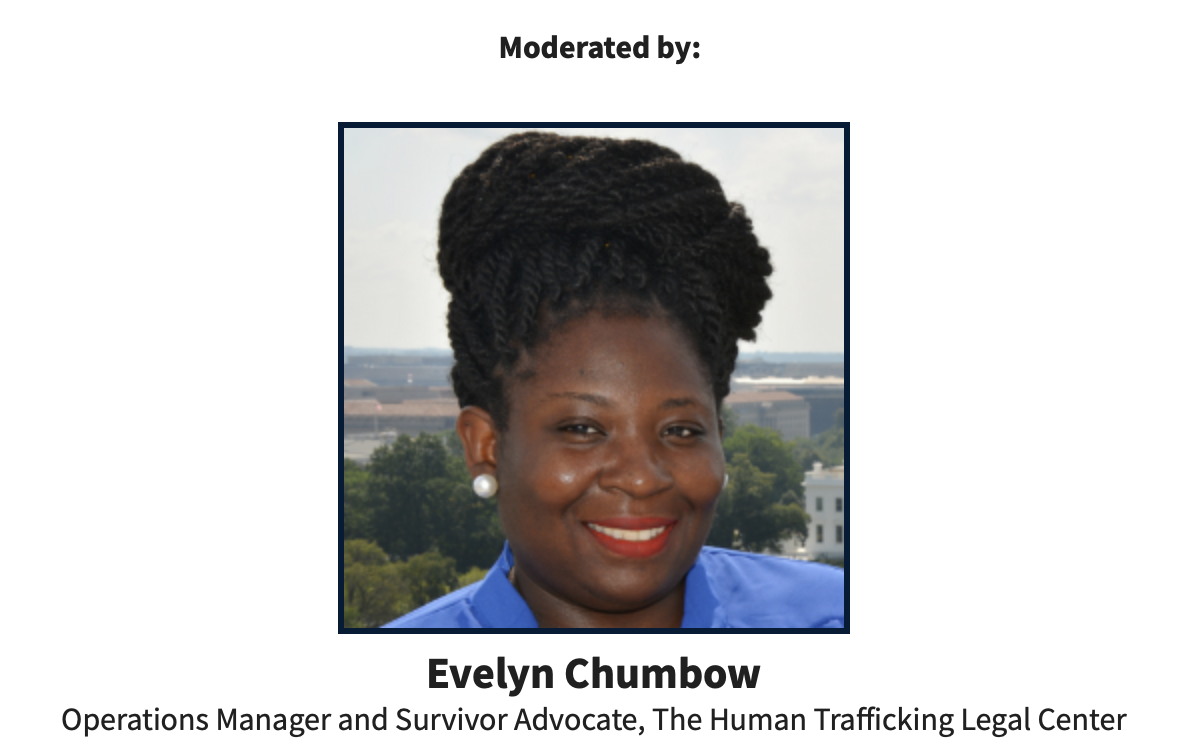 Kenya K. Davis
Kenya K. Davis, a former Assistant United States Attorney, served for more than a decade as a federal prosecutor in the U.S. Attorney's Office for the District of Columbia.
In that role, Davis represented the United States as lead council in 35 jury trials, 15 bench trials, and several evidentiary hearings involving complicated issues of first impression. She and her team prevailed in convicting a trafficker of adult sex trafficking by force, fraud and coercion, in one of the first federal trials of its kind in the District of Columbia. Davis also handled more than 100 grand jury investigations and defended 13 verdicts before the D.C. Court of Appeals. She also served as co-chair of the D.C. Human Trafficking Task Force, a group of nearly 75 senior federal and local law enforcement officials, government agency leaders, and NGO executives, working to increase the prosecution of traffickers, provide comprehensive services to victims, and coordinate anti-trafficking efforts in the D.C. area.
Davis is currently a partner at Boies Schiller, where she handles securities class actions, along with global civil labor and sex trafficking cases. She is a sought-after trial lawyer and advocate.
Bella Hounakey
Bella Hounakey is a Program Management Specialist for the Administration of Children and Families (ACF) Office of Refugee Resettlement (ORR) with specific expertise in child welfare, migration, and mental health. Hounakey has worked with unaccompanied children from Central and South America as well as unaccompanied refugee minors in foster care operations for over seven years. Prior to ORR, Hounakey was an Asylum Officer with the U.S. Citizenship and Immigration Services (USCIS) under the Department of Homeland Security and a monitoring and evaluation specialist at the United States Conference of Catholic Bishops. Hounakey holds a master's degree in social work from Western Michigan University and a bachelor's degree in Spanish and criminal justice from Western Michigan University.
Ima Matul
Ima Matul is an internationally recognized leader in the human trafficking movement. A survivor of child labor trafficking, she was born and raised in Indonesia. As a 17-year-old teenager, she was offered a job to work in the United States with a salary of $150 per month. When she arrived in Los Angeles, she was forced to work eighteen hours a day, with no day off for three years.
Matul is a founding member and the former manager of the Survivor Leadership Program at the Coalition to Abolish Slavery & Trafficking (CAST). Matul has built a community and a network of human trafficking survivor leaders nationally. Together with the survivor network, she has made a profound impact on U.S. anti-trafficking efforts and policies. Matul has consulted with multiple organizations on starting and supporting Survivor Empowerment & Leadership Programs. In 2016, she was a keynote speaker at the Democratic National Convention.
Matul currently works in the medical administration field. She is a mother of three, a survivor advocate, a mentor, a consultant, and a former member of the U.S. Advisory Council on Human Trafficking.
Kendra Ross
Kendra Ross is a survivor-leader in the anti-trafficking movement. She serves as a consultant and advisor to the Human Trafficking Legal Center. Ross, a survivor of child labor trafficking, advises the Human Trafficking Legal Center on policy issues and public outreach. Ross uses her expertise as a survivor to advise attorneys on trauma-informed advocacy and support for victims of human trafficking. Ross recently met with D.C. Attorney General Karl Racine to brief him on labor trafficking of U.S. citizens.
Ross was held in forced labor for ten years. She was just two years old when her mother joined the United Nation of Islam (UNOI), a quasi-religious offshoot of the better-known Nation of Islam.  From the age of 11 until her escape at 21, the UNOI forced Ross to work 18-hour days, 7 days a week without pay. She worked in bakeries, restaurants, and as a domestic servant to the family that ran the organization. After escaping her traffickers, Ross successfully sued them in federal court six years later, with the help of her team of pro bono lawyers. The court ultimately awarded Ross an $8 million judgment.
Since the victory over her former captors, Ross has appeared on national television to tell her story. She has worked as an advocate to shed light on human trafficking in the United States. Ross's courage has inspired other victims of the UNOI to come forward with their stories.
In 2018, Ross completed her GED, enrolled herself in college, and is currently studying at a community college in Virginia working towards an associate of science degree. She is also completing a criminal justice program and plans to graduate in the Fall of 2022. Her goal is to study law. Ross plans to become a civil attorney to help advocate and fight for justice for other human trafficking victims and survivors.
Evelyn Chumbow
Evelyn Chumbow is a survivor of child labor trafficking turned anti-trafficking advocate and public speaker. She focuses her life's work on ending modern-day slavery.
Chumbow was brought to the United States from Cameroon at age 9 and forced to cook, clean, and care for her trafficker's children. She was never paid for her work, and any hope that she might escape was undermined by the constant beatings she received from her trafficker.
After years of captivity, she finally escaped and her trafficker was sentenced to 17 years in prison. Today, Chumbow works tirelessly to raise awareness and advocate for other survivors. She strongly believes in the need for professional development for survivors and dedicates her time volunteering at the grassroots level to guide communities on how to create employment opportunities for trafficking survivors.
Chumbow has been invited to brief several government agencies about human trafficking from a survivor's perspective, including the Department of Homeland Security, the FBI, the State Department, and the Department of Justice. She was appointed by President Obama to serve on the U.S. Advisory Council on Human Trafficking. She was an invited speaker at the 2019 Paris Peace Forum and the 2014 Thomson Reuters Foundation Trust Women Conference. In 2016, she traveled to Cameroon to brief the Freedom for All conference on best practices for supporting trafficking survivors returning home from the Middle East, with an emphasis on creating opportunities for gainful employment.
Chumbow has spoken out against systemic racism for many years. In 2021, she worked with a coalition of survivor leaders to conduct a survey on racism in the anti-trafficking movement within the survivor community. Following the survey results, Chumbow co-authored the op-ed, "Racism and the Anti-Trafficking Movement: Survey Results and Personal Reflections."
Among her many honors, Chumbow is recipient of the 2021 Abolitionist Award from the Nomi Network, the 2018 African Heroine Award from the Ohio University African Student Union, and the 2015 Peace Seeking Award from the Presbyterian Peace Fellowship. In 2021, Chumbow was selected to be included in the launch of Voices of Freedom, an initiative created by StoryCorps and the Administration for Children and Families, in honor of World Day Against Trafficking in Persons.
Chumbow serves as an advisor to human trafficking NGOs. She currently serves on the Board of Directors for Free the Slaves. From 2015 to 2022, she worked at the law firm of Baker & McKenzie LLP in Washington, DC, where she had the opportunity to support human trafficking and human rights-related pro bono initiatives. Chumbow hopes to leverage her unique position as a former child slave to end human trafficking in West Africa, in her hometown, and in the rest of the world.